The Future is Black art exhibition in partnership with 1Hood Media takes place on Friday, September 23, from 5:00 – 11:30 pm at the Blaxk Box Theater in Bloomfield. The event features an art exhibition as well as local musicians, vendors, and visual artists showcasing their talent and products. 
Future is Black is intended to showcase local artists from the landscape of Afro-Futurism.  The Artist Forum is designed to challenge existing narratives that stigmatize Black Creatives and, in doing so, amplify the dynamic nature of the creative process while igniting the Black imagination.  With this year's theme of "Reimagining", the art show kicks off with a panel discussion moderated by Treble NLS & Tacumba Turner, followed by musical performances by local musicians.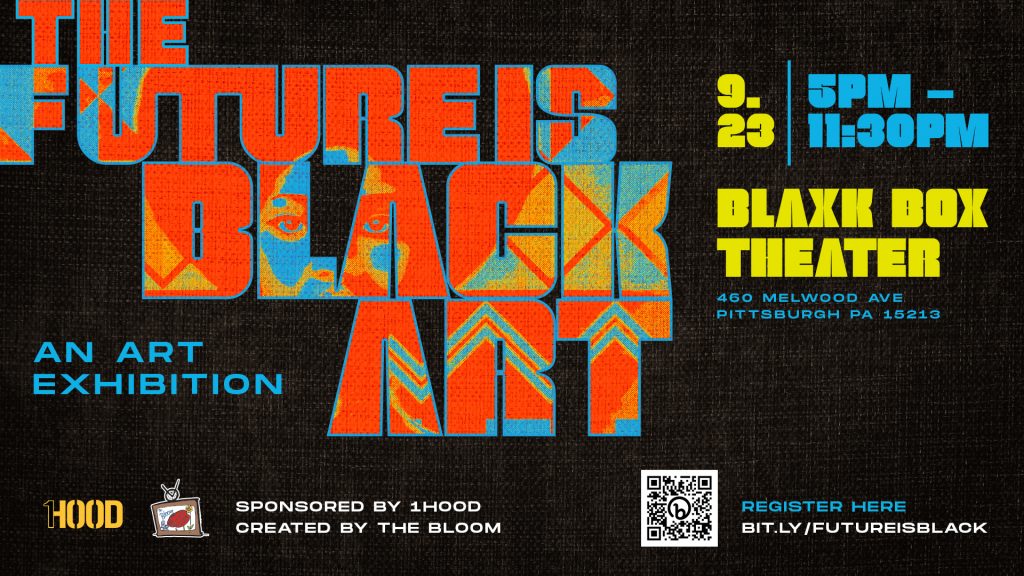 Curated by Cathryn Burton, Future is Black features several amazing artists including Evangeline Mensah-Agyekum, an engineer, designer, and multidisciplinary artist as well as Kaycee's Art Creations. Other artists on display will be Renz, Darnell Chambers, Jerome "Romii" Link, Roderick Ramsey, and Dripp.
Register for free tickets here.