The Youth Enrichment Services (YES) was formed in 1994 to give young people from inner-city and urban communities ways to see themselves as successful, empowered, and confident leaders. Many young people mentored in the YES program become leaders among their peers, schools, homes, and communities. 
It's now time for the YES Fall 2022 Retreat! The 2022 YES Fall Retreat will be at the Seven Springs Resort for a weekend of restoration and conversation. World-renowned music artist Chad Lawson will join the Retreat.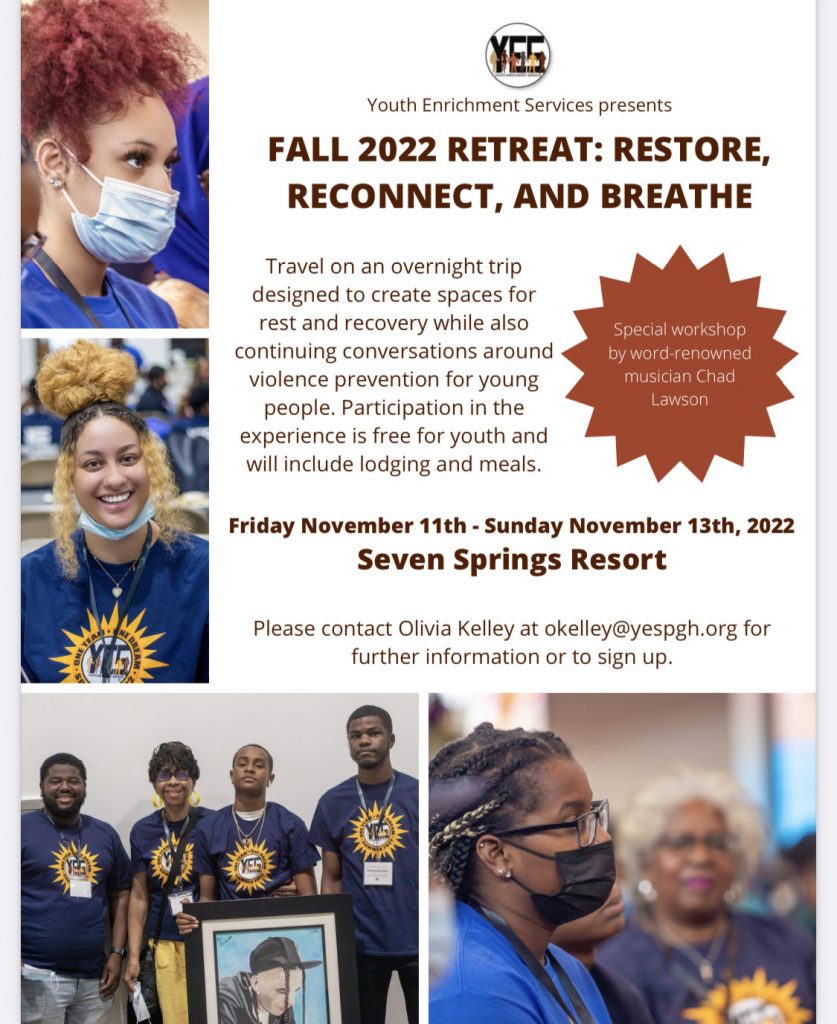 There is no cost for youth to attend. If you, or someone you know, is interested in attending the Restore, Reconnect, and Breathe Retreat, don't hesitate to contact Olivia Kelley, at [email protected], for more information.