The PGH HBCU Collaborative is composed of HBCU alumni and friends living and working in the Pittsburgh region, working collaboratively to promote the importance of academic success and college completion through community engagement activities that perpetuate the culture of HBCUs. Their goal is to introduce, expose, and connect Pittsburgh area middle-high school students, college transfer students, and families to our nation's HBCUs through college fairs, community events, school presentations, educational workshops, and college tours. We strive to contribute to the professional development of students and alumni through summer internships and regional employment opportunities.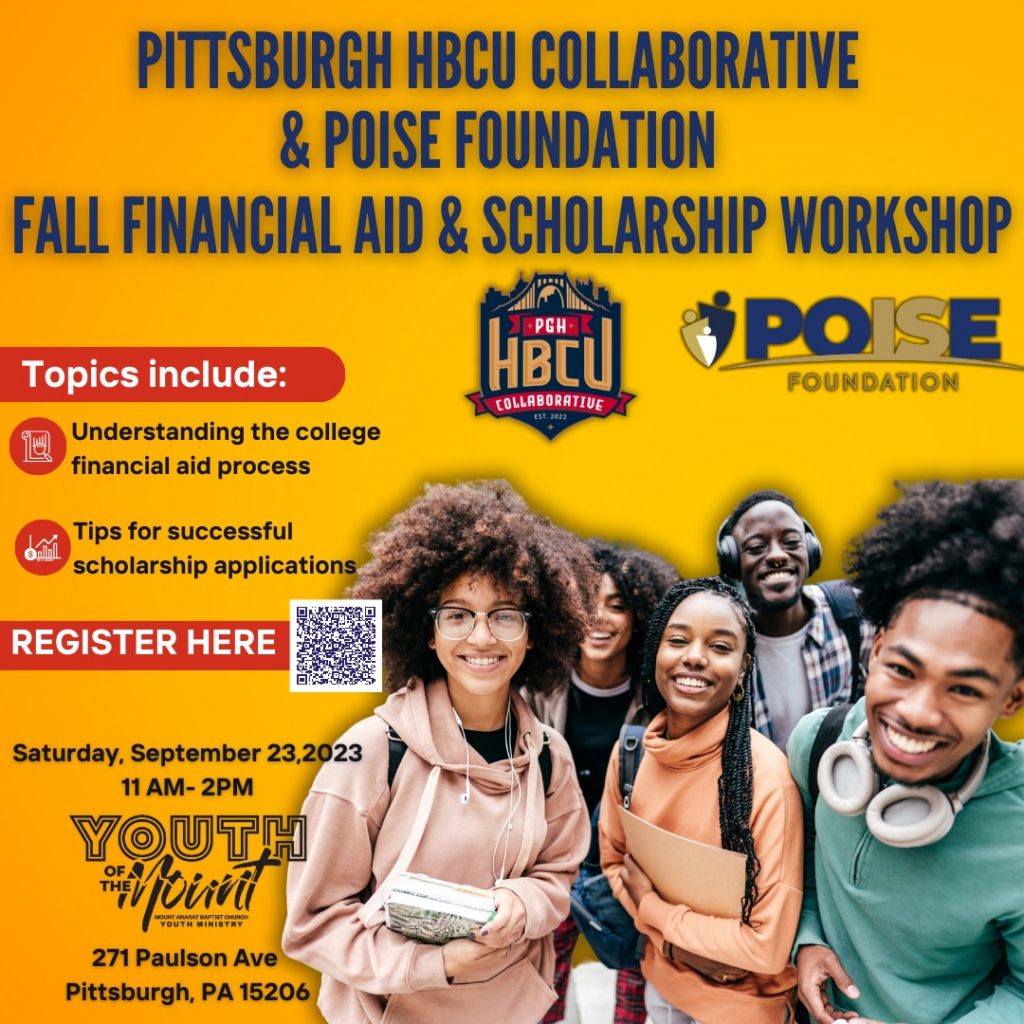 They would like the youth and parents of Pittsburgh to join the Pittsburgh HBCU Collaborative for their Fall Financial Aid and Scholarship Workshop offered in collaboration with POISE Foundation to help students better understand the college financial aid process and provide them tips for successful scholarship applications.
You can register online at www.pghhbcucollab.com under the 'Events' Tab.