Grow Pittsburgh: Braddock Farms, located at 1000 Braddock Avenue, Pittsburgh, PA 15104, will celebrate Harriet Tubman Day on Saturday, May 13.
Join the Mayor of Braddock, Black Women for Positive Change, PCTV, and Liberty Baptist Church for a free workshop entitled "Keep Going: Finding Joy and Opportunities in Chaos."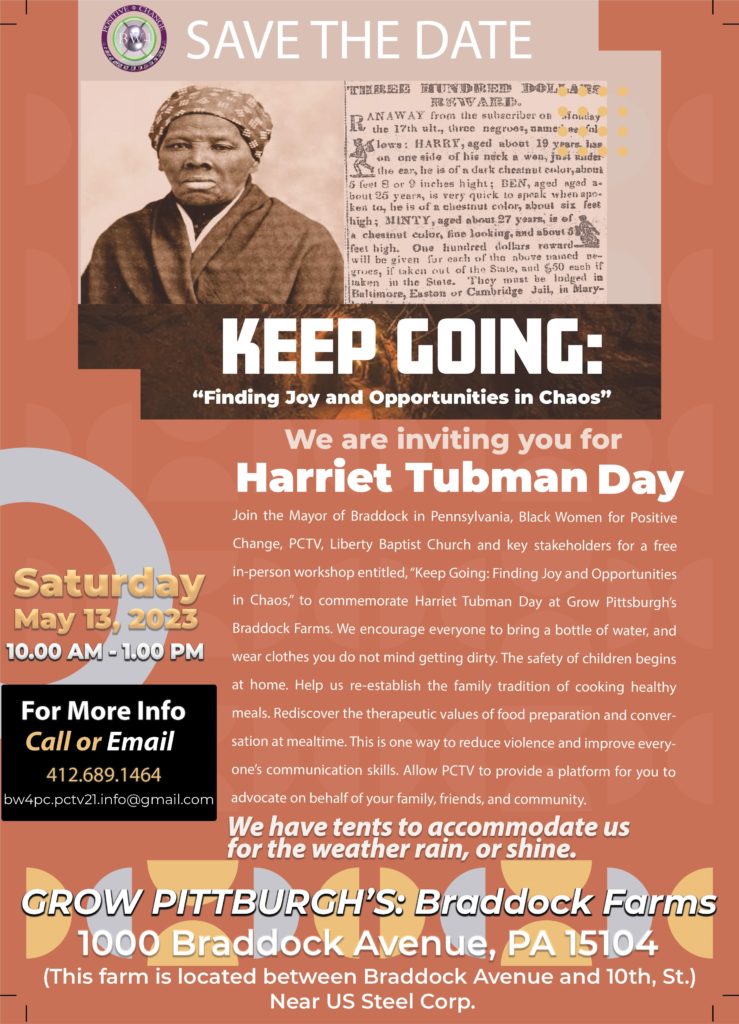 Braddock Farm was started in 2007 to provide fresh produce for the Braddock community and create on-farm educational opportunities. Since then, the farm has grown in size to nearly one acre. Check it out here for more information.