1Hood Media released the much-anticipated album from Rapper and Activist Saïd today. Revolutionary But Gorgeous (RBG) is now available on all music streaming platforms. A visual trailer for the ten-track project is also available on YouTube.
Produced by Hobbes Duende, RBG mixes hip-hop elements with smooth vocals, bringing Saïd's experiences as an incarcerated youth and social justice advocate to life. A follow-up to 2020s The Kid With The Golden Arms, RGB is laden with honest lyrics about depression, remorseful violence and social commentary.
"This album was created during a really dark period of my life," said Saïd. "Every song I wrote is incredibly personal; nothing is gratuitous. It's a window into so many different facets of my life– from losing my baby to dealing with a lot of these social systems that exist inside of activism."
The breakout single, 5 Pillars, takes listeners on a lyrical voyage through the peaks and valleys of the emcees' past, present, and future.
"In the spirit of Nas, Saïd embodies social consciousness and the harsh realities Black men have to face everyday in this country," said Jasiri X, 1Hood Co-Founder and award-winning recording artist. "Hobbes Duende's soulful production provides this perfect canvas for his prolific new project."
RBG is a cohesive body of work sure to yield a high replay value. Releasing on Saïd's birthday, this album marks a personal milestone for the gifted emcee, songwriter, storyteller, mentor and educator. His work blends the world of hip-hop, art, and community education; this mix is executed effortlessly through every bar and melody of this project. Follow the artist on Instagram (@SupervillainSaid @1hoodmedia) for the latest information about new releases and tour dates.
Revolutionary But Gorgeous Track List
REVOLUTIONARY BUT GORGEOUS
ALI SHUFFLE
SURVIVOR'S REMORSE
FOR THE THUGS
5 PILLARS
2004
DUENDE
HIJRAH
TOES
INSHALLAH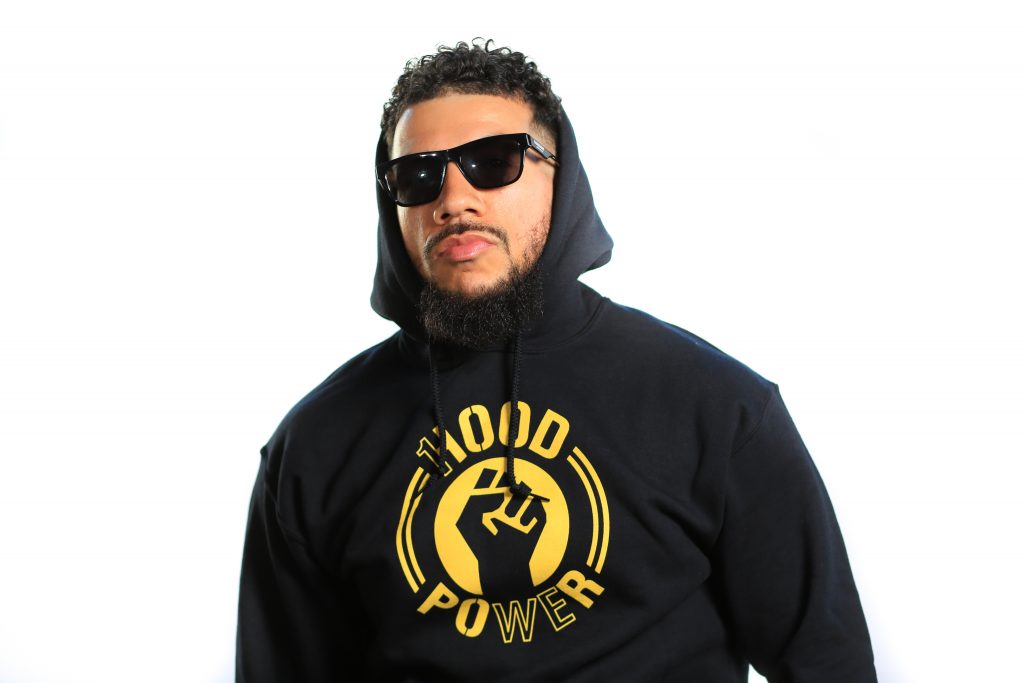 Bio: Farooq Al-Said is a gifted emcee, songwriter, storyteller, mentor, and educator blending the world of hip-hop, art, and community education through his work. While he grew up with Black liberation as an ever-present topic in his household, he would find himself incarcerated at age 17 and fighting for his freedom. Farooq focused on music, specifically hip-hop, as a conduit toward a more fulfilling, impactful life. His talent led him to securing a major record label deal with Universal Music and Godsendant Music Group. Beyond his music career, hip-hop continued to be integral to his work fostering relationships with the youth in the community and opening doors that allowed Farooq to mentor, educate, and inspire as a teacher in charter and public school systems. Realizing the value of sharing the power of the arts, Farooq helped to create an award-winning arts and education program, which has received statewide recognition. Having been close with Jasiri X (co-founder of 1Hood Media) since they were very young men, Farooq has had a front-row seat as 1Hood evolved. As the current director of operations, Farooq has purview over many aspects of the organization, from behind the scenes, managing everything from payroll to logistics, and front facing, serving as one of the organization's main spokespersons. In addition, he manages curriculum development and fosters relationships with universities. Farooq has brought all of his lived experiences, good and bad, to the masses through speaking engagements, as well as emceeing. He continues to shine as a musical aficionado alongside Jasiri X during 1Hood's resident podcast This Week in White Supremacy. Farooq approaches each day and project with a personal challenge to strive for excellence, as he continually works to bringing 1Hood's mission of building liberated communities through art, education, and activism to the globe.
Background: In addition to being Director of Operations for the social justice powerhouse 1Hood Media, Farooq Al-Said, stage name Saïd spent the past year chronicling his experiences from outside and inside the civil upheaval to record Revolutionary But Gorgeous. His first album in ten years, 2020's The Kid With The Golden Arms was received well but overshadowed by the global pandemic, historical moments, and the presidential election, yet still found its way to album of the year lists. Entirely produced by Hobbes Duende, RBG is an entry that illustrates how Saïd's time in the streets parallels the struggles within activism. Releasing on Saïd's birthday, 16 September 2022, this album marks a personal milestone laden with honest rhymes about depression, remorseful violence, and social commentary, Revolutionary But Gorgeous is a cohesive body of work that is sure to yield high replay value amidst the here today gone tomorrow culture of albums in hip hop.