By the Abolitionist Law Center
On July 5, the Abolitionist Law Center (ALC) released a report entitled "Death-Making Institutions: How Police, Probation and the Judiciary Caused Gerald Thomas to Die in Jail." The report focuses on a convergence of failures of our judicial system, which endangers citizens like Gerald Thomas. Thomas died in Allegheny County Jail on March 6, 2022, after Judge Anthony Mariani ordered a probation retainer that remained in effect even though the charges that led to Thomas's arrest were dismissed.
A list of over 60 observations of judicial misconduct perpetrated by Judge Anthony Mariani was attached to the report. Volunteer court watchers watch with ALC Court Watch, who encompass a wide range of community members from all walks of life, routinely observed Judge Mariani's courtroom proceedings from March 2021 to March 2022. These observations were submitted as formal complaints to the Judicial Conduct Board of Pennsylvania. Every observation noted in the complaints is documented in court transcripts.
Recently, several prominent members of the defense bar have responded to the report on social media, defending the character and conduct of Judge Mariani. They claim he is not a racist based on their personal observations and interactions. Sadly, their responses ignore Gerald Thomas and other victims of state violence.
In March 2021, Gerald Thomas was pulled over while driving through the Hill District for allegedly rolling through a stop sign. A Pittsburgh police officer then conducted an illegal search of Thomas's vehicle, and found a firearm and marijuana inside the car. Because Thomas was on probation, possession of these items would be considered probation violations.
For mere allegations of violating their probation, community members in Allegheny County are often incarcerated for months, even years, inside ACJ because of judges' overuse of probation detainers—orders that mandate pretrial incarceration.
Thomas was sitting in jail for nearly a year due to Judge Mariani's probation detainer. When the charges against him were eventually dismissed (due to the illegality of the traffic stop), Judge Mariani refused to lift Thomas' detainer, which would have freed him from jail. Instead, Mariani made the choice to keep Thomas incarcerated for an additional month while the court considered whether other possible probation violations were committed during the stop.
During a February 17, 2022 probation hearing, Judge Mariani made the remark that he would have to "lasso and cage" Thomas so that he would not be found "dead on the streets by Friday."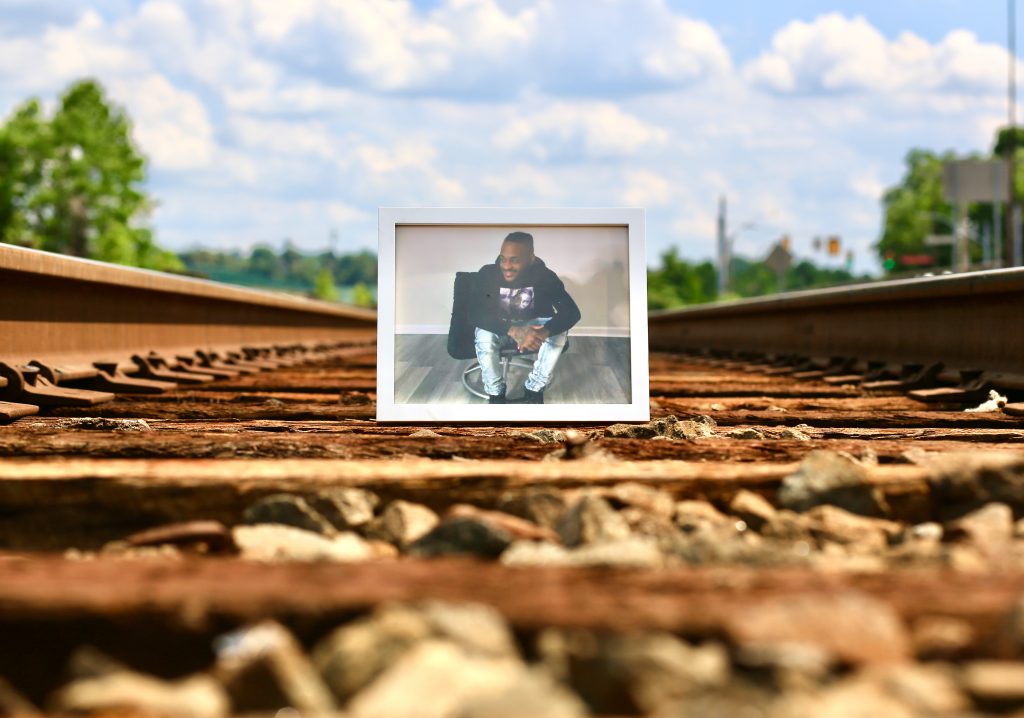 Unfortunately, Thomas died two weeks later of a bilateral pulmonary embolism. At the February hearing, Mariani made several additional statements that invoked racial stereotypes. In describing the vehicle Thomas was driving, Judge Mariani is quoted saying, "I'm surprised he wasn't driving something with 22s on it," referencing a type of vehicle rim, which in popular culture is often associated with urban Black culture. He also accused Thomas of wanting to be "street tough" and "embracing the guns and street drug life," despite the fact that Thomas was no longer facing any criminal charges.
It remains to be seen whether or not Thomas's death was the result of inadequate care or negligent treatment at the Allegheny County Jail. However, it is clear that Gerald Thomas should not have been incarcerated at the time of his death.
The ALC's "Death-Making Institutions" report addresses the epidemic of racist policing, overuse of probation and probation detainers, racial disparities in pretrial sentencing, and the deplorable conditions at the Allegheny County Jail. The report clearly describes how all of these institutional failings create the perfect storm of racialized violence that disproportionately harms and kills Black people. Rather than address this crisis, prominent members of the defense bar instead have fixated on defending Judge Mariani from accusations of racism.
Instead of addressing the evidence of Judge Mariani verbally berating defendants and attorneys, dismissing mental health issues, silencing defendants, making stereotypical comments about Blacks defendants' bodies, and more detailed in the complaints issued to the Judicial Conduct Board, they write off these observations as Judge Mariani's personal "style."
Racial stereotyping, age discrimination, derogatory language, and demeaning commentary do not equate to a judicial "style," "tough talk," or a matter of "personality." They are, in fact, acts prohibited by the Judicial Code of Conduct and should not be normalized.
Further, for prominent defense attorneys to assume that their own personal impression of Judge Mariani should supersede the lived experiences and observations of Black defendants, their families, and volunteer court watchers is dismissive, insulting, and harmful.
We have no reason to doubt that the Judicial Conduct Board will fulfill its obligations to conduct a thorough investigation of Judge Mariani's patterns of routine misconduct and sanction him accordingly. Yet, we regret that the statements made by these attorneys have shifted the conversation away from Gerald Thomas and other victims of judicial misconduct and state violence.
In other counties, members of the defense bar—public and private—are generally outspoken allies to advocates of criminal justice reform. Time and time again in Allegheny County, however, too many criminal defense attorneys prioritize the attorney's personal relationship with judges and defend the status quo. This needs to change.
Too often, conversations about judicial misconduct happen in private or behind closed doors. (Many practicing attorneys have made off-the-record complaints about Judge Mariani's abhorrent treatment of defendants.) We hope that the "Death-Making Institutions" report signals a new beginning.
And while we welcome the open conversations that have been started as a result of this report, we also strongly encourage members of the defense bar to find a better way to use their platform, time, and energy. Supporting defendants and their loved ones who are victims of systemic racism and uplifting the stories of those who died at the Allegheny County Jail would be a great place to start.
The Abolitionist Law Center is a public interest law firm inspired by the struggle of political and politicized prisoners and organized for the purpose of abolishing class and race-based mass incarceration in the United States.