The Hill CDC has always been committed to Hill District residents' social and economic development. They partner with residents and stakeholders to promote and implement strategies and programs to drive community development opportunities in the Greater Hill District. The core focus is People, Place, and Policy. They offer a variety of programs for business owners, entrepreneurs, creatives, and culture workers.  
The Hill CDC wants to connect with community members during the holiday season with a Pre-Kwanza Celebration. If you always wanted to celebrate Kwanza but needed to know where to start, this is the party for you. Join the Hill CDC as they celebrate the annual holiday affirming African American families and social values. Expect to learn more about Kwanzaa and the seven principles, shop with artists to prepare your family for this year's celebration, and immerse yourself in the art & music of the diaspora.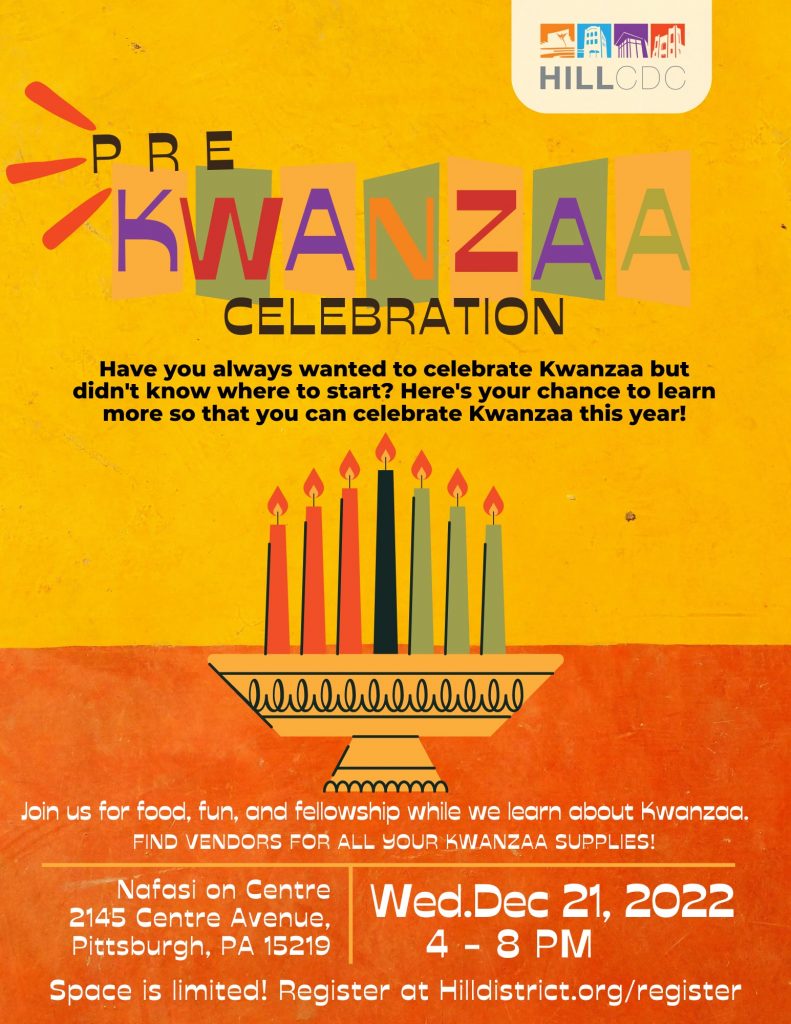 Kwanza begins on Monday, December 26th, and ends on January 1st and was created by Dr. Maulana Karenga, professor and chairman of Black Studies at California State University.
The seven principles of Kwanza are:
Umoja (Unity) To strive for and maintain unity in the family, community, nation, and race
Kujichagulia (Self-Determination)
Ujima (Collective Work and Responsibility)
Ujamaa (Cooperative Economics)
Nia (Purpose)
Kuumba (Creativity)
Imani (Faith)
Register for the FREE event here.