The August Wilson House is partnering with OZANAM Summer Basketball League to present a youth basketball clinic at this year's August Wilson Birthday Celebration Block Party presented by Dollar Bank!!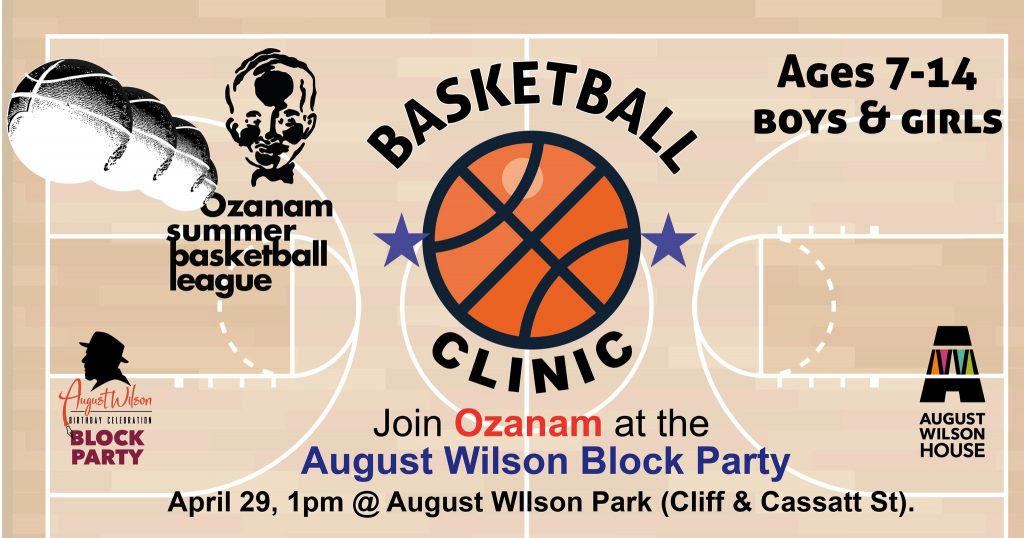 Boys & girls aged 7-14 can join Ozanam coaches at 1 pm during the Block Party. The clinic will take place at the basketball courts at the August Wilson Party (Cliff Street & Cassatt).
No need to sign up!
For more information about OZANAM, check out their site here.