Artist Janel Young of JY Originals is a native of Pittsburgh and will soon begin a seven-month residency at The Westmoreland Museum of American Art on March 6, 2022. Young states that she has been creating ever since she could pick up a pencil, turning her hobby into an art career. She is a painter, muralist, and community leader with a mission to inspire people through creativity and play.
While in New York City, she launched JY Originals, LLC, which led her to collaborate with other talented artists to paint and install massive murals in Brooklyn and solo projects in Manhattan; then, she returned to Pittsburgh and created her largest work, an art basketball court. It was the city's first art basketball court, The Home Court Advantage Project, in Beltzhoover. She was later awarded a proclamation for her community-centered effort to wrap the city in color by The City of Pittsburgh. A year later, on the anniversary of receiving the award, she established the JY Originals Scholarship for Creatives to award young adults pursuing the arts.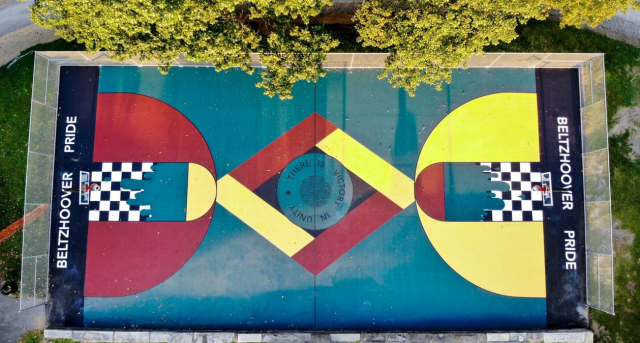 Young created several murals and installations throughout Pittsburgh and collaborated with four other artists. She completed New Spaces Spheres, Pathway to Joy, and Heroes on the Horizon. Pathway to Joy is a large geometric asphalt mural created for the Allegheny Overlook pop-up park experience. Larimer's Bakery Square features Heroes on the Horizon that, was created after she worked with students from Lincoln K-5 and Urban Academy of Greater Pittsburgh. Her murals and installations are definitely known throughout Pittsburgh.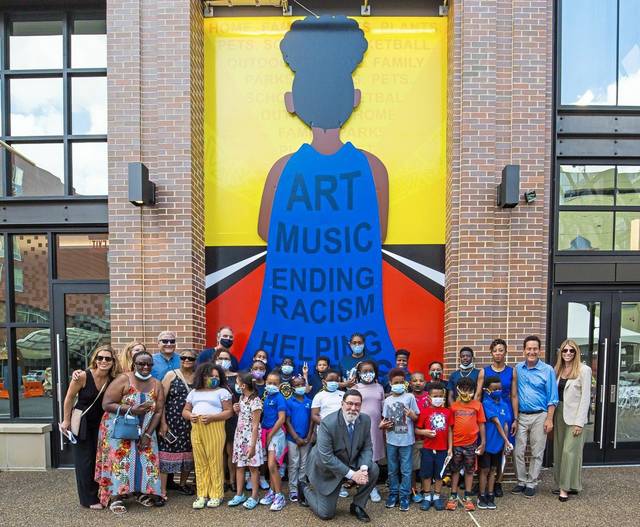 Young will have a seven-month residency at the Westmoreland Museum of American Art starting March 6, 2022. During her residency, she will create an installation within the Museum and begin working on a public art project in the community. The Westmoreland's Artist-in-Residency Program is part of an ongoing partnership with BOOM Concepts.
The Westmoreland's Artist-in-Residency Program annually features two to four artists that engage and support Black and marginalized artists. During her residency, free public programs will be available for the community to meet and interact with Young. Check out the Museums website for more information.