How Sean Russell's success is shifting the culture at Westinghouse Academy
By Patrice Alaquiva
It's one thing to graduate from a school with a graduation rate significantly below the national average and to get into several Ivy League schools. It's another to inspire an academic culture shift in your school's leadership for the benefit of future students. Recent Westinghouse Academy graduate Sean Russell, who is attending Stanford University this fall, achieved both.
Westinghouse Academy, aka "The House" is one of the most recognizable landmarks in Homewood. Westinghouse is well-known as the alma mater of many famous Pittsburghers, including educator Dr. Helen S. Faison, First Lady of Pittsburgh Michelle Gainey, and jazz musician/composers Billy Strayhorn, Mary Lou Williams and Ahmad Jamal. But today, according to the National Center for Education Statistics, the students there score in the bottom percentile of proficiency in math (9%) and language arts (22%).
Education experts say there is a correlation between high school performance and income. 85.57% of Westinghouse students are economically disadvantaged. And, as of 2019, the neighborhood, once the home of entrepreneurs like George Westinghouse, Henry Clay Frick and H.J. Heinz, is 60% vacant. Sean refused to let his surroundings define him.
Walking to school every day was a literal and metaphorical reminder for Sean, passing loiterers lounging on Frankstown or Brushton Avenue. That, plus life advice from his dad, self-motivation and community support fueled him to want more for his life.
"He's one of the hardest working people I've ever met," said Angela Flango, one of Sean's college preparatory program teachers at Westinghouse. "[I've] helped him realize the vision and the ambition that he already had for himself."
Sean always earned high grades, but he remembers feeling lost in 9th grade. For the most part, he retreated home after school to play video games. Yet, losing Westinghouse's African American History Challenge Bowl, the only extracurricular activity he participated in that fall, fueled him to work harder and provided courage to try new things.
"Motivation is one thing because sometimes with motivation people lose it," Sean told BlackPittsburgh.com, emphasizing that his progress was incremental. "If not motivated, be driven in the sense that you said you were going to study for two hours today, so make sure you study for two hours—hold yourself accountable."
Sean shares his journey with Emmy Award winning director and photographer Emmai Alaquiva, the first in the series "What Makes Pittsburgh Public Schools Strong?"
By spring of 9th grade, Sean started running track for the first time. Shin splints and existential questioning could have left him crestfallen, but he persevered. By his third 4x 400m relay he won a gold medal and envisioned success in other areas besides running. By 10th grade, he crushed the competition and dominated every round in the African American History Bowl Challenge that he had lost the previous year.
"The biggest point was that I knew I could succeed," Sean said. "I can be a winner and I can do something really good that I was really bad at previously."
Sean also became involved in more extracurricular organizations. He attributes these to molding his perspective and keeping him invested in his future. Through EnvironMentors, Sean learned about air pollution, which immediately connected with him as a runner. He continued to combat air pollution with the non-profit conservation organization Tree Pittsburgh, and he's also become interested in other community issues such as food accessibility.
Looking out the window onto Homewood Avenue he says genuinely, "I'm just trying to listen and gauge the community's needs to see where I fit into it."
Sean popped up on the radar of Westinghouse guidance counselor Anthony Hall as he routinely audited transcripts to identify high achieving students.
"Sean's confidence [grew] with each step he was taking academically and with each success in cross country and track," Hall said.
Sean applied his new outlook to the SAT. He discovered he needed at least a 1400 to be competitive. For three consecutive weeks, Sean spent five hours every weekday watching YouTube videos, taking Khan Academy practice tests, or studying from the book.
"I was doing everything in my power; I was just so committed and I loved every bit of it because I was doing it for myself," he said.
His hard work paid off—raising his score from 1270 to 1410. The national SAT average score for 2021 was 1060. Sean's score puts him in the 96th percentile.
Sean Means, Russell's history teacher and mentor, encouraged his mentee to apply to Ivy League schools.
Means recalled that one of the conversations he had early on with Sean was for him to create a list of schools he wanted to attend.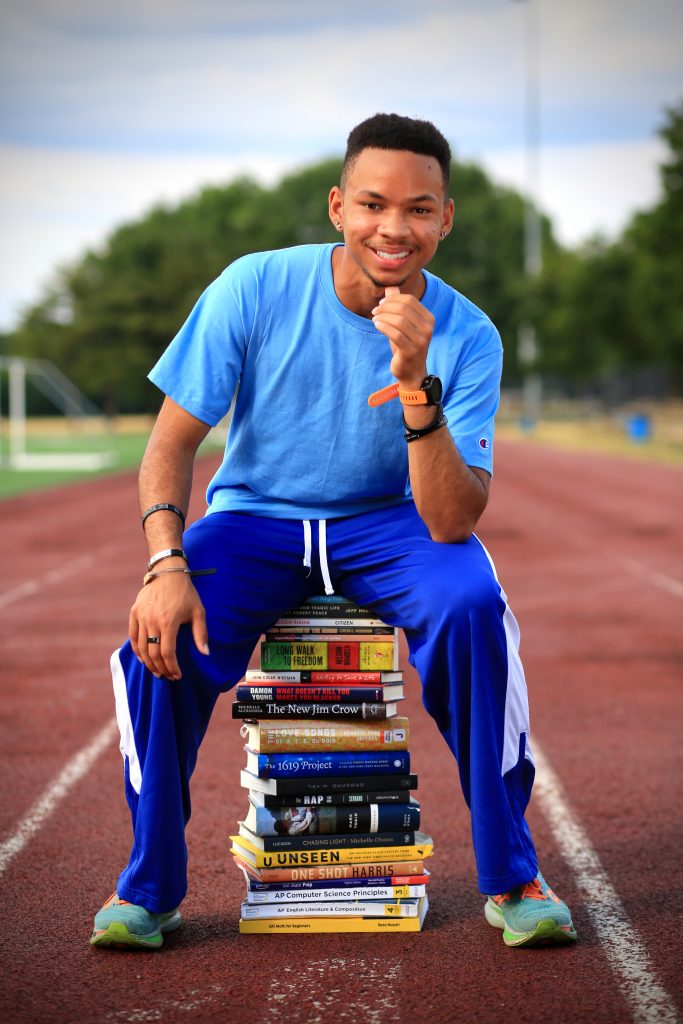 "While they were good schools," Means recalled, "knowing Sean and his potential, we wanted to swing for more competitive schools. From that process on, Sean started to apply to Ivy League schools. He really locked in on that SAT to make a score that was really going to be competitive."
The Justice Scholars program, a collaboration between The University of Pittsburgh and Westinghouse Academy that launched in 2016, assisted Sean in crossing the finish line.
"Students in the program 'go hard.' They are hardworking, diligent students that want to do great things in life despite the adversities they face," says Ellsworth Parks, a Westinghouse teacher.
Hall concurs that Sean has influenced just about every teacher in the building to work harder for every student:
"We've already started the process because of students like Sean to add additional AP and College in High School Program courses, to make sure that we're fine-tuning those students in 8th grade to get into 9th grade higher level math, and to take those calculus and above classes in the 11th and 12th grades."
Hall, who also serves as athletic director, describes a new model they are rolling out to student athletes on the football team called "The Program," which focuses on high GPA and high graduation rates. He's optimistic that The Program will become the reputation of Westinghouse in the future.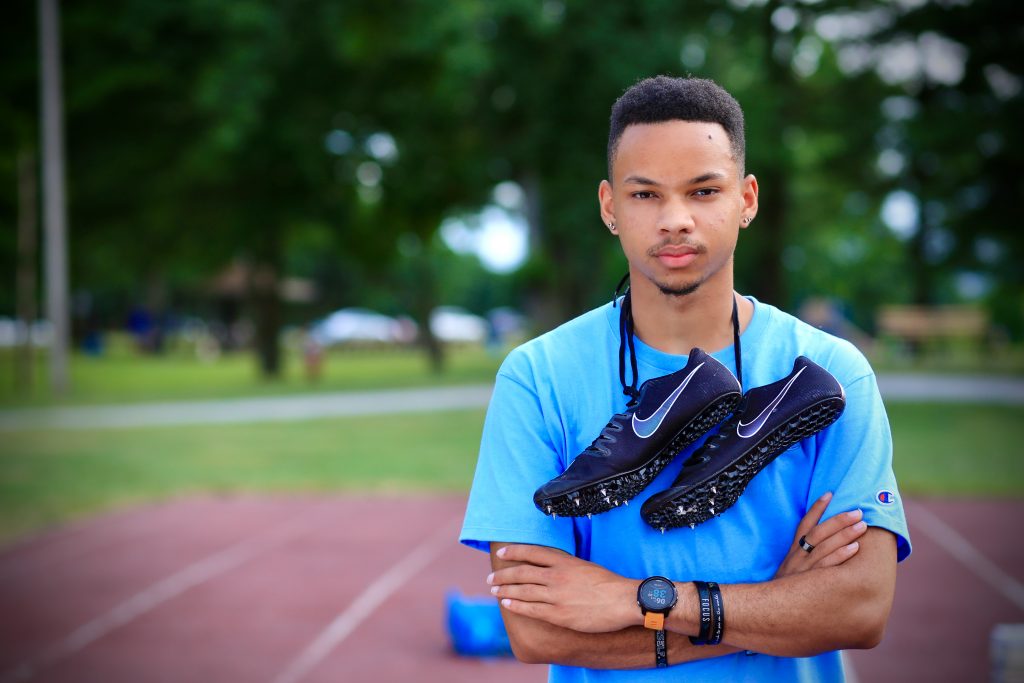 "It's not only my job but my mission to close those gaps academically, to be able to provide those resources holistically, and, more importantly, to be able to make sure the next Sean Russell can really flourish." 
Patrice Alaquiva is a writer and educator in Pittsburgh, PA.