August is Black Philanthropy Month, a month dedicated to celebrating the power of the Black charitable dollar. On Thursday, August 19, 2021, POISE Foundation hosted a live, virtual event entitled Give Back, Give Black: Celebrating Black Philanthropy Month, featuring Award-Winning Actor Lamman Rucker. Audience members were encouraged to donate $40 to celebrate POISE's 40th anniversary. For forty years, the POISE Foundation has given back to Black communities, helping to achieve self-sustaining practices through strategic leadership, collective giving, grantmaking, and advocacy.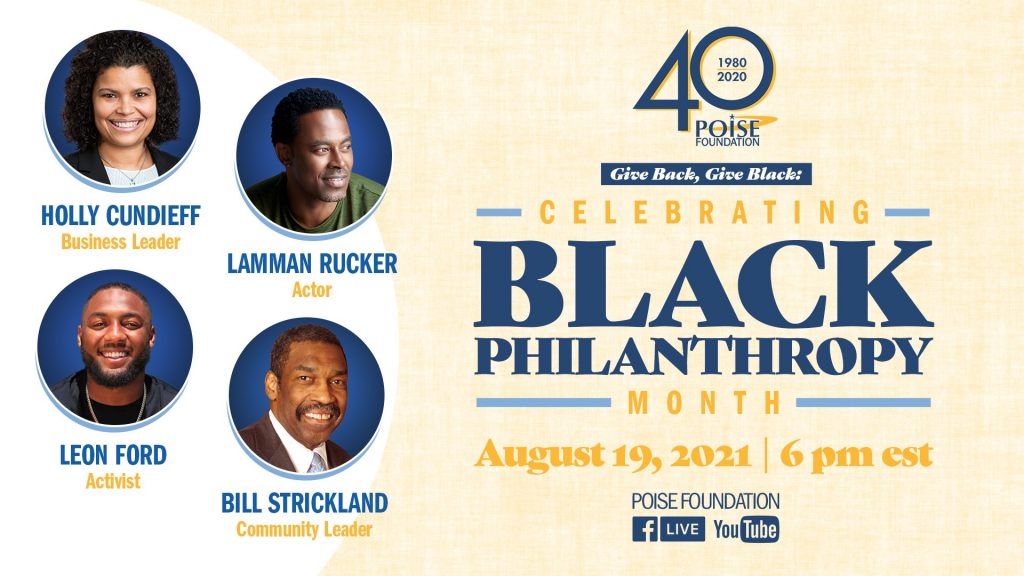 POISE President and CEO Mark Lewis moderated a compelling conversation, including reflections on POISE Foundation Founder Bernard H. Jones, Sr. Panelists included Leon Ford, Activist, Lamman Rucker, Actor, Bill Strickland, Community Leader, and Holly Cundieff, ARMADA Vice President of Marketing and Communications.
Click here to watch the program and learn how you can #GiveBackGiveBlack!