The August Wilson House host committee announces a schedule of events for the grand opening celebration on Saturday, Aug. 13, of Pulitzer Prize-winning playwright August Wilson's childhood home at 1727 Bedford Ave., in Pittsburgh's Hill District.

Actor Denzel Washington, a two-time Academy Award winner, will join Constanza Romero
Wilson (Wilson's widow) in delivering welcome remarks beginning at 1:30 p.m. that day. VIP
ticket holders for the evening party are welcome to attend either/both the 1-3 p.m. media event and the 5-8 p.m. celebration.

Washington, a recent recipient of the Presidential Medal of Freedom, has played an
instrumental role in the restoration of Wilson's childhood home. The opening culminates a
years-long awareness, fundraising and restoration effort.
"August Wilson is one of the greatest playwrights in American history, in world history," the actor said. "It is a privilege and honor, responsibility and duty, and a joy to be a small part in keeping him alive. I will do everything I can to keep this structure alive and sound and a place for us all to grow."

Washington will appear at August Wilson House's media event and Grand Opening ribbon
cutting beginning at 1 p.m. The evening VIP event will include performances and several
national August Wilson actors.

August Wilson House Grand Opening Event Timeline:
Saturday, Aug. 13
● 1 p.m. – VIP Reception: VIP ticket holders and credentialed media
(MEDIA RSVP AT [email protected] TO ATTEND)

● 1:30 p.m. – Welcome and remarks by Washington, Romero Wilson and August
Wilson House leadership

● August Wilson Monologue Competition participants presentation

● Grand Opening Ribbon-Cutting Ceremony

● 3 p.m. – Media and VIP house tours

● 5-8 p.m. – VIP Gala Celebration
Red carpet arrivals, opening remarks by Romero Wilson; Wilsonian actors Russell
Hornsby, Stephen McKinley Henderson and others; and August Wilson House leaders.
Plus, drinks and food, performances and house tours. VIP $500 tickets available at
AugustWilsonHouseGrandOpening.eventbrite.com. (Media RSVP AT
[email protected] TO ATTEND)

● 8-11 p.m. – Community house party
Dancing and music by UNION featuring Big Phil, Selecta and Blakk Steel.
Performances, food and drinks. $100 tickets available at
AugustWilsonHouseGrandOpening.eventbrite.com.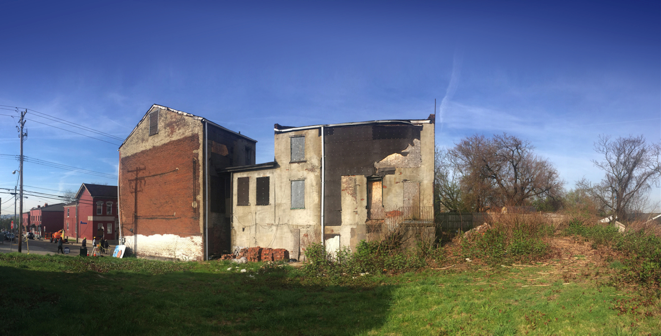 THE EVOLUTION OF AUGUST WILSON HOUSE

Born in 1945, Wilson spent the first 13 years of his life living with his mother and five siblings in
two rooms (and later four) in the Bedford Avenue dwelling. At the time, a Jewish family ran a
small mom-and-pop store in front, and two Italian brothers repaired shoes and watches next
door. Although cramped, the house and its yard pulsed with life, and the multiethnic Hill District was one of the nation's most vibrant Black neighborhoods – with a great Negro League baseball team, jazz music and coverage of it all by the nationally-distributed Pittsburgh Courier.

Those experiences shaped Wilson's life and his plays.
"I happen to think that the content of my mother's life — her myths, her superstitions, her prayers, the contents of her pantry, the smell of her kitchen, the song that escaped from her sometimes parched lips, her thoughtful repose and pregnant laughter — are all worthy of art," Wilson once said.
After his death in 2005 at the age of 60, Wilson's nephew Paul Ellis formed the Daisy Wilson
Artist Community – named after Wilson's mother – and took the first steps to stop the decay of the late playwright's childhood home. The vision for the restored space is to preserve Wilson's legacy and to be useful to the community through programming, gathering spaces and small artist studios, and fellowships for local and national artists and scholars, among other events.

MAKING THE HOUSE A HOME

To commemorate the opening, August Wilson House's Year of Celebration kicked off in April
with the annual August Wilson Birthday Celebration Block Party presented by Dollar Bank and will continue through April 2023 with several special programs and events. Beyond the opening celebration, Pittsburgh Playwright's Theatre's production of Wilson's "Jitney" – directed by Mark Clayton Southers – will take place in the yard at August Wilson House from Aug. 12-Sept. 18. Learn more at pghplaywrights.org/jitney.

The public also can help make August Wilson House a home by purchasing a personal brick
that will be incorporated into the house's restoration through the Legacy Brick Campaign.
August Wilson House partnered with actor Russell Hornsby – who played Lyons in
Washington's 2010 Broadway and 2016 film adaptations of Wilson's "Fences" – to help spread
the word and stars in a video about the brick-naming campaign. (Watch it HERE.)
Bricks are available for $100, $250, $500 and $1,000. They will be incorporated into the house's restoration. To purchase one, visit ezengraver.com/augustwilsonhouse.

For the latest August Wilson House news and events, visit augustwilsonhouse.org.
#
ABOUT THE AUGUST WILSON HOUSE RENOVATION PROJECT

The vision of the August Wilson House is to extend playwright August Wilson's heritage by
advancing art and culture of the African diaspora and impacting the cultural landscape far
beyond the Hill District. It also will celebrate the rich store of personal memory and community history into which Wilson dipped the ladle of his transforming art. The project is led by the Daisy Wilson Artist Community, Inc., a nonprofit dedicated to the revitalization of the August Wilson House at 1727 Bedford Ave., and its surrounding Hill District neighborhood (augustwilsonhouse.org).
Information provided by August Wilson media advisory.
FOR IMMEDIATE RELEASE
INTERVIEWS AVAILABLE UPON REQUEST
CONTACT: [email protected]