This Juneteenth, 1Hood Media, the Pittsburgh Pirates, Mikael Owunna Studios, and The Redd Studio are collaborating to commemorate what many Black Americans view as their independence day.
On Saturday, June 18, from 12-4 p.m., Pittsburghers can celebrate the emancipation of those who had been enslaved in the United States at an art fair entitled "Art as Liberation: Celebrating Black Art in Pittsburgh." This free event will take place at PNC Park at the corner of Federal and West General Robinson Streets. Art as Liberation features 25 commissioned Black visual artists, a live DJ, musical performances, traditional foods, giveaways, and more.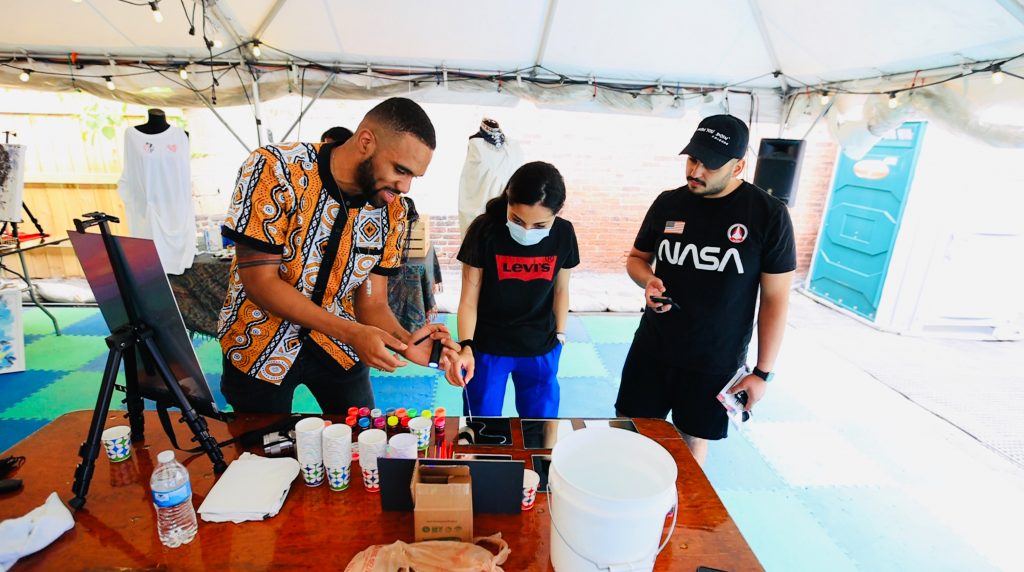 "We're excited to bring back Art as Liberation for a second year and expand the number of featured artists, thanks to the generous support of the Pittsburgh Pirates," said Jasiri X, 1Hood Media co-founder. "We are also happy to donate a portion of the ticket proceeds from Saturday's game to The Legacy Arts Project, a nonprofit that focuses on teaching the artistic traditions of the African diaspora."
During the Pirates game, Artists Sasha Igwe and Mikael Owunna will hold live art demonstrations inside the stadium that will be broadcast on the Jumbotron. Inside PNC Park's Urban Garden, Artist Marquita Sams will have 13 of her paintings displayed in a permanent installation sponsored by Duquesne Light.
Until recently, only a handful of states, including Texas, observed June 19 as a historical date as significant as Memorial Day, Labor Day, and the Fourth of July. Last year, President Biden signed a bill to recognize Juneteenth as a federal holiday. Many believe the arts are critical in Juneteenth celebrations and in shaping the identity of African Americans. "Juneteenth celebrates an important legacy of liberation, freedom and cultural memory," said Marques Redd, managing member of The Redd Studio. "The artists we have selected exemplify the principle of looking both to the past and the future to create new worlds that will allow all of us to live up to our full potential."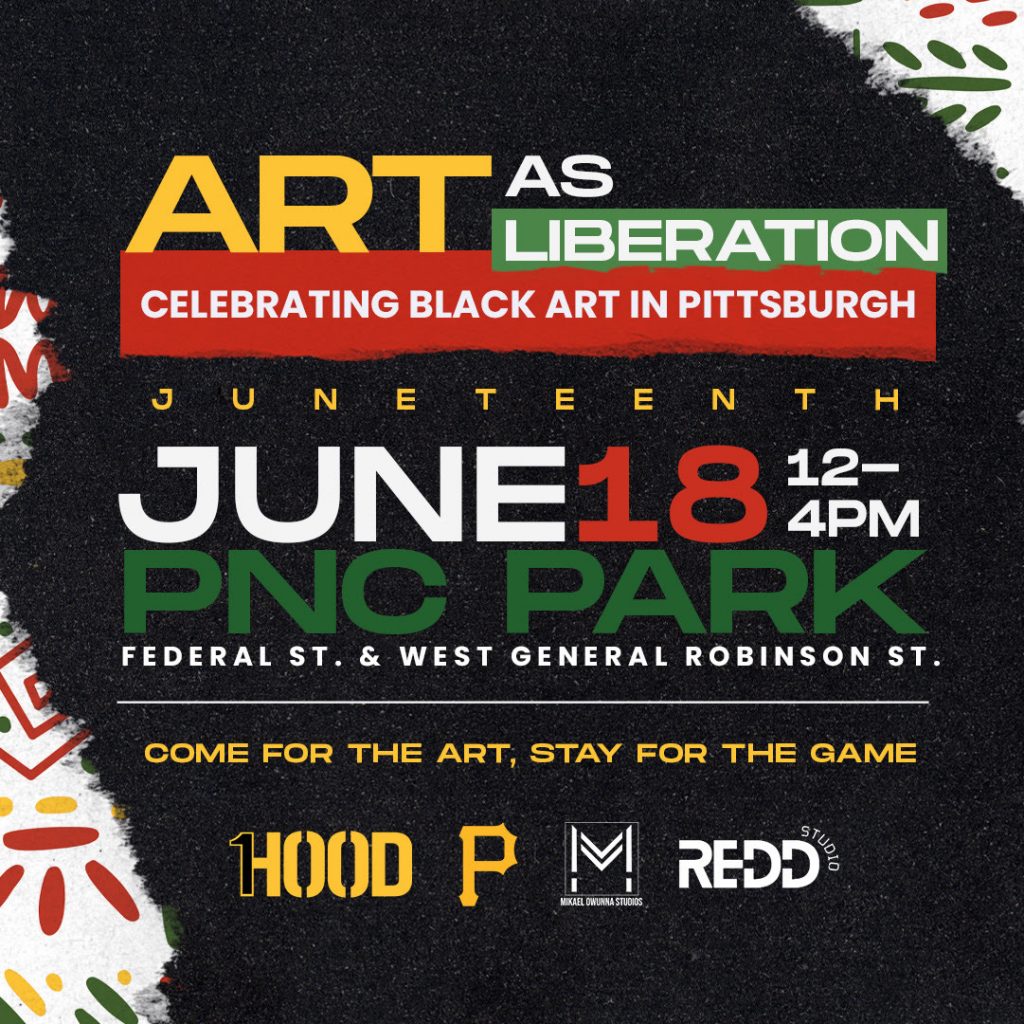 Redd and Owunna have previously collaborated on the film Obi Mbu (The Primordial House) and public art projects that have been displayed across the country.