Gwen's Girls, Inc., a Pittsburgh-based nonprofit organization, and the Black Girls Equity Alliance (BGEA) proudly announce the commencement of She Matters: the 8th Annual Equity Summit and Awards Ceremony. The three-day event held August 16–18, 2023 at the Pittsburgh Sheraton Hotel at Station Square, 300 West Station Square Drive, Pittsburgh, PA 15219, features nationally acclaimed authors, speakers and entertainers. The summit, which is being held shortly before Black Girls Equity Month in September, highlights the crucial role children play in shaping the future of our world. The theme of this year's summit, "Casserian Engeri," inspired by the traditional greeting of the Masai tribe in Africa, emphasizes the significance of a community's strength being determined by the well-being of its children.
Special guests include Spinderella, legendary DJ and member of Salt-N-Pepa, Nic Stone, advocate and author of How to Be a Young Anti-Racist, and Dr. Gloria Swindler Boutte, associate dean of Diversity, Equity, and Inclusion and a Carolina distinguished professor at the University of South Carolina. The summit will kick off on Wednesday, August 16 with an unforgettable evening of celebration and empowerment aboard the Gateway Clipper, featuring Spinderella, followed by workshops and an awards ceremony on Thursday, August 17, and a youth roundtable on Friday, August 18.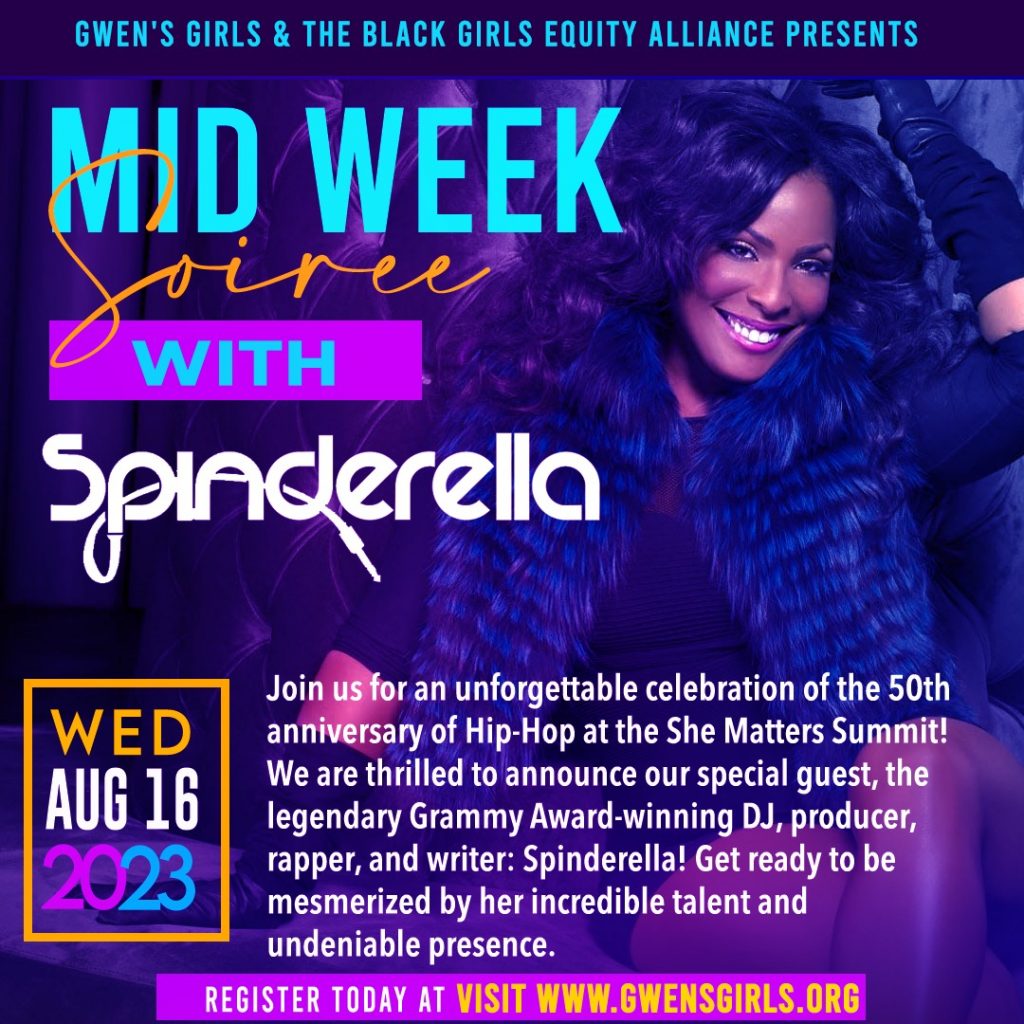 "A community's vibrance is only as strong as its children's well-being," said Dr. Kathi Elliott, Gwen's Girls CEO. "By asking 'Casserian Engeri' – 'And how are the children?' – we acknowledge the paramount importance of investing in our youth. They are the architects of our future, and their wellbeing and empowerment are critical to creating more just and equitable communities across America."
The summit will honor individuals dedicated to advocating for the rights, liberties, and equitable opportunities of Black girls and gender-expansive youth, including:
● Gateway Health Vice President Marcia Martin, who will receive the inaugural Gwendolyn J. Elliott Institute Legacy Maker Award.
See the Best in Me Award recipients include:
● Lieutenant Governor Austin Davis
● Pennsylvania House Representative La'Tasha D. Mayes
● Community Advisor to the Mayor Brother Melvin Hubbard El
● Reimagine Reentry Executive Director Richard Garland
● Three Rivers Youth Executive Director Peggy Harris
● Highmark Health Senior Community Affairs Analyst Alex Matthews
● Pressley Ridge Executive Director Jesse McLean
● Operation Better Block Program Director Taili Thompson
● Catapult Greater Pittsburgh Executive Director Tammy Thompson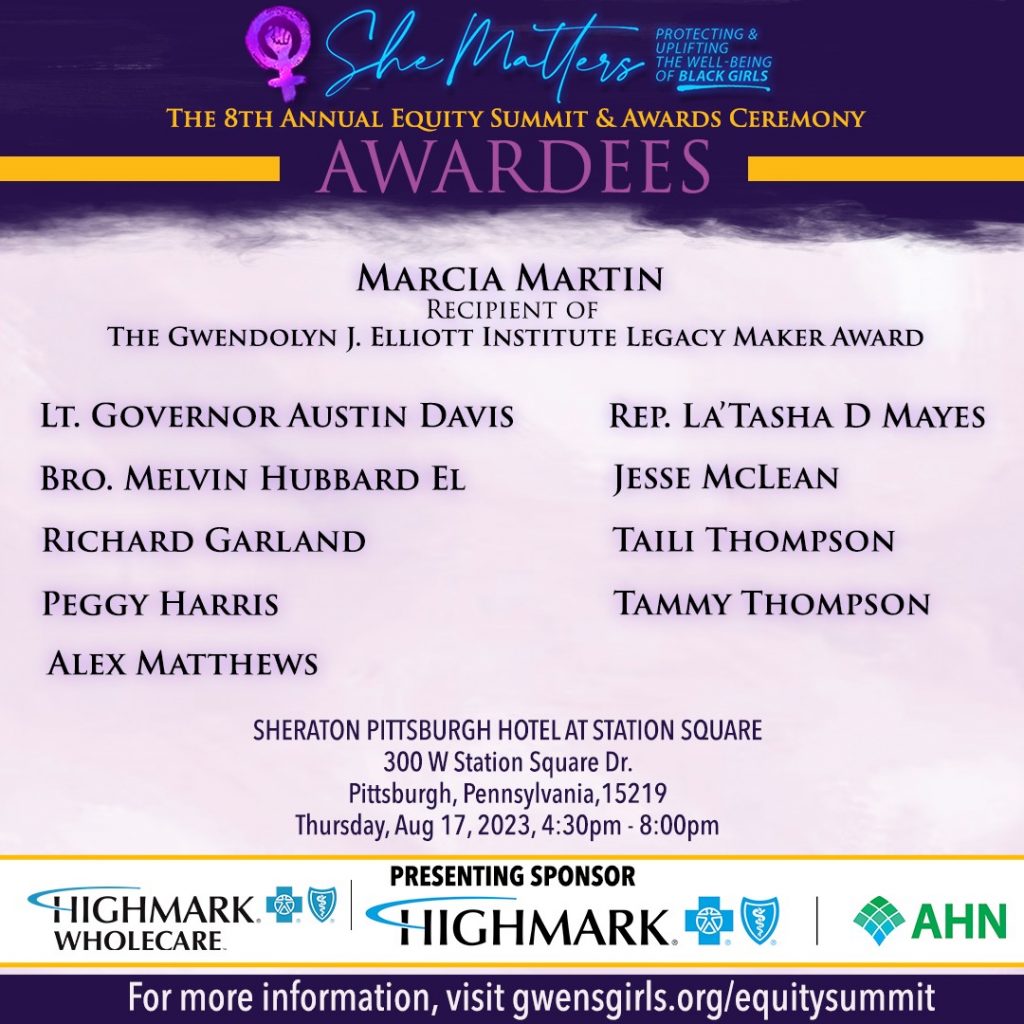 Eight years ago, Gwen's Girls convened the Black Girls Equity Alliance by inviting other nonprofits, advocates, academics, healthcare professionals, educators, criminal justice representatives, child welfare professionals and funders to work together to make Pittsburgh a place where Black girls can thrive. This work has taken on even greater significance since the City of Pittsburgh's Gender Equity Commission report, Pittsburgh's Inequality across Gender and Race, was released in 2019.