As Pennsylvanians prepare to head to the polls tomorrow, 1Hood is raising awareness about the importance of voting, especially in what's gearing up to be one of the most competitive elections in recent years. 1Hood Co-Founder Jasiri X sat down with Actress Kerry Washington in Philadelphia to discuss how marginalized communities can organize and exercise their right to vote. Their conversation will air tonight at 7 PM.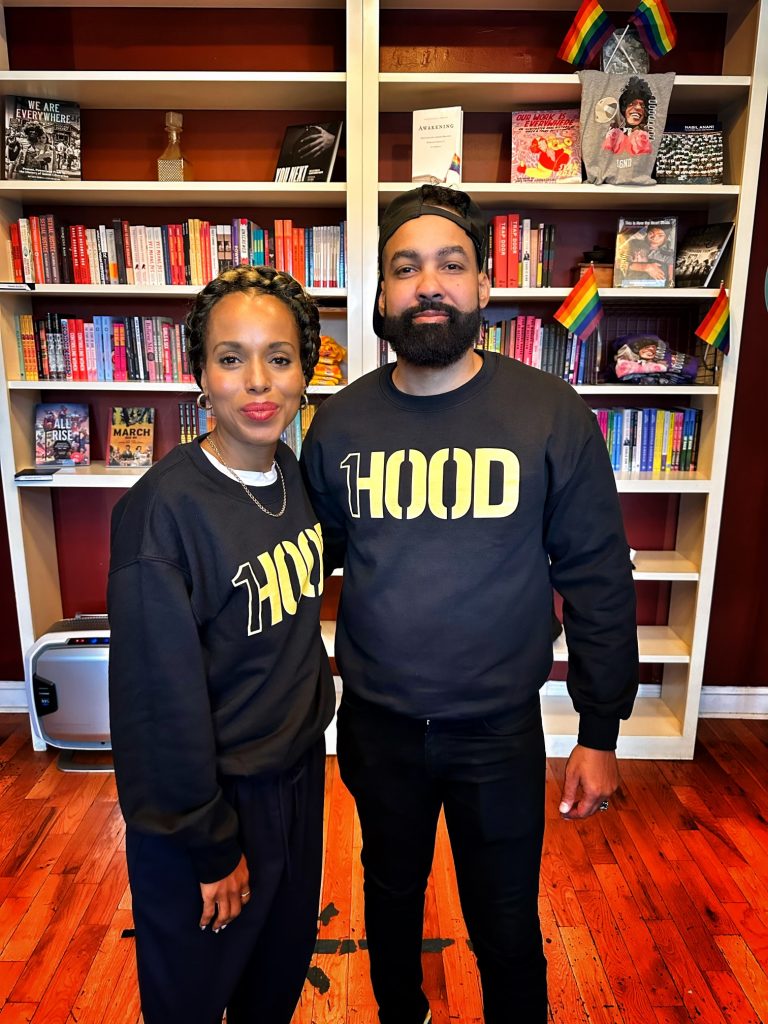 Washington, who used to play a political advisor on ABC's hit show Scandal, is now helping organizations like 1Hood tell their stories and empower others to engage in the political process. Alongside nine other organizations across the country, 1Hood was selected to participate in the Vision Into Power cohort, a program Washington set up in partnership with the Movement Voter Project. The program supports grassroots organizations and leaders and helps them create a shared vision for an equitable democracy through storytelling and collective action.
1Hood seeks to provide resources and support for Black residents in Pittsburgh and across Southwestern Pennsylvania who are disproportionately impacted due to systemic inequities. The show will air Monday, November 7, 2022, at 7 PM EST on 1Hood Media Facebook and YouTube Channels.
Check out 1Hood's exclusive interview with Kerry Washington: