His decades-long commitment to put the people before profit.
By BlackPittsburgh.com Staff
Carl Redwood has committed his life to the pursuit of basic rights for the people in his immediate community and beyond—housing, healthcare, education, and a living wage. These needs, the needs of the people, form the bedrock of his political philosophy.
Redwood is a longtime Pittsburgh-area economic and social justice organizer who fights for affordable housing in the city, living wage jobs and an end to the displacement of Black Pittsburgh residents.
He's also a socialist, an identity he embraces with a monk-like resolve. His is a clear-eyed view of the inescapable pitfalls of capitalism in the United States—a permanent underclass and the precipitous spread of unchecked concentrated poverty. But Redwood still exudes a sense of hope for what our society can be.
"I grew up in Pittsburgh," Redwood tells us. "My parents both came up here from different parts of Virginia. They met in the Hill District, the neighborhood where I live right now," he says.
Redwood was born in 1953 and he has lived in the Hill District (off and on) for most of his life. He currently lives about three blocks from his childhood home. Redwood's father was a social worker, and his mother was a secretary for the New Pittsburgh Courier. They both instilled in him a strong work ethic and a deep sense of connectedness to the Black community.
Redwood recalls the neighborhood upheaval of his childhood between 1957 and 1961. The Hill was predominantly Black by the mid-1950s. But prior to that, it was a very diverse community.
"There were lots of different nationalities. Lots of poor people, Jewish people, people from Syria, people from Lebanon, Italians, Germans. There were a whole lot of poor working-class people that lived in the Hill District, and it wasn't until about the 1950s that the population became majority Black."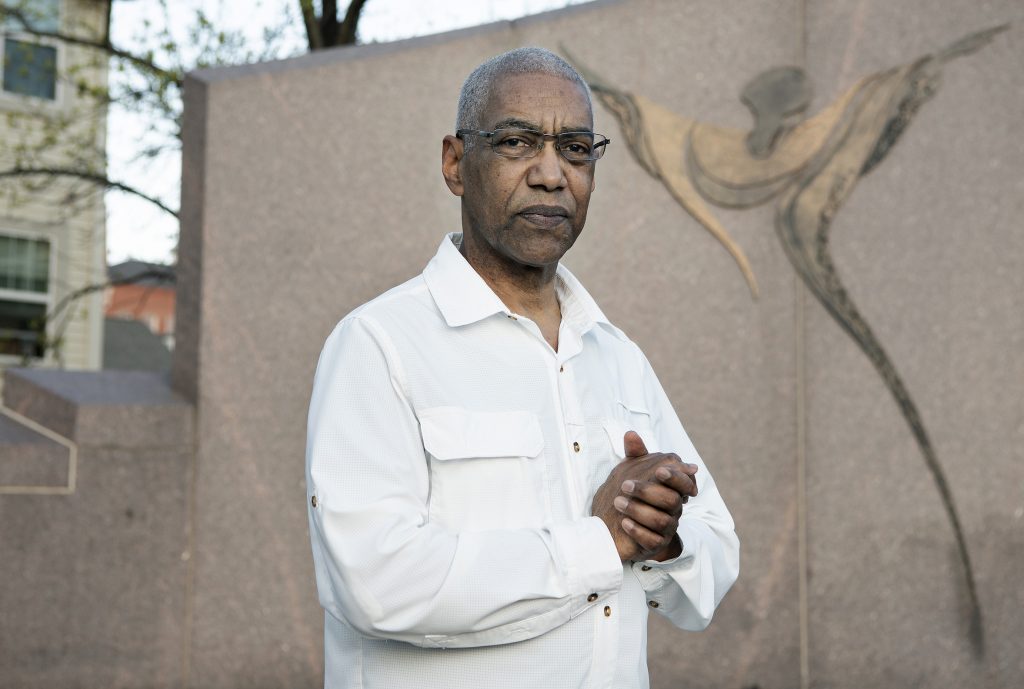 Soon after the neighborhood became majority Black, eminent domain policies radically reshaped it. According to Public Source, "[T]o make way for the Civic Arena in the 1950s, the city seized and cleared homes and businesses in the Lower Hill District."
"You could own something down there, but you got to go. They had to pay you, but you couldn't stay," says Redwood.
Redwood sees similar encroachments into the Hill District coming from the east side of the neighborhood via the University of Pittsburgh today. In the middle of our interview, he stops and draws a diagram of the Hill District to better understand his sense of the ways that the neighborhood has been reshaped through history.
'The Hill District has a lot of different neighborhoods," he says. "We call one part the Lower Hill; there's another section we call Uptown; there's a section we call Middle Hill and then there's a section called the Upper Hill or Sugar Top."
Geography matters. Redwood realizes the premium value of property, especially for those who are challenged with poverty and houselessness. To him, policies like eminent domain and the general drift of gentrification across a variety of Pittsburgh neighborhoods are consequences of capitalism.
"There were a couple big housing developments in our community," says Redwood. "Most of which are no longer public housing and have been privatized. The residents have been forced out with a promise that they could come back, but they don't really come back."
To illustrate his point, Redwood quickly recounts the story of a small public housing community (734 units). All of the residents received vouchers in 2011 in exchange for leaving their homes and a promise that they would be able to return.
"The plan was to get back to 400 [units], but they're not even back to 400 yet. And those people are gone, and [their] kids are in school somewhere else," he says.
According to Census data, the Black population in Pittsburgh has been in decline since the 1980s. Many Black families have been pushed into the post-industrial suburban counties surrounding Pittsburgh. Redwood sees the federal Section 8 program, which was designed to help low-income residents afford housing, among the city's comprehensive housing problems.
"Section 8 housing was an attempt to shut down public housing and turn over that revenue and income to private landlords," he says.
Through Redwood's eyes, the scope and scale of privatization efforts is expansive (and exhausting). He identifies similar systemic shifts toward private industry in public education and health care.
"Bottom line – I'm a socialist. I've been a socialist for a long time," he says.
Mr. Redwood marks his movement birthday at some point in 1971, the same year he graduated from high school. He remembers anti-war organizers and activists criticizing and protesting against the Vietnam War. Around that time, he joined a YMCA-led high school intercultural exchange trip to Japan. He taught English at a summer camp there.
"They were speaking English just as good as we did already," he says.
The anti-war movement and Redwood's experience in Japan forced him to think critically about imperialism.
By 1972, he became active with the African Liberation Support Committee, which was part of the Black liberation movement in the US. The ALSC "helped to build support for liberation movements in Southern Africa, Cape Verde, Guinea-Bissau Mozambique, and Zimbabwe.
"Those liberation movements had an ideological basis of socialism of some kind," he says.
In 1984, he was Campaign Coordinator for Jesse Jackson's Presidential Campaign. And through the 1980s and 1990s, he was an organizer in The Garfield Row Houses Tenants Association, The Homestead Unemployed Center, Hill House and Kingsley House.
More recently, Redwood has been organizing locally with the Hill District Consensus Group, which works to give residents a voice in the decisions that affect their lives, and the Pittsburgh Black Worker Center, an organization that fights for living wage jobs and workers' rights.
Last fall, the organization released a study, The State of Black Workers in Pittsburgh, which found that 30% of Black folks in Pittsburgh live in poverty.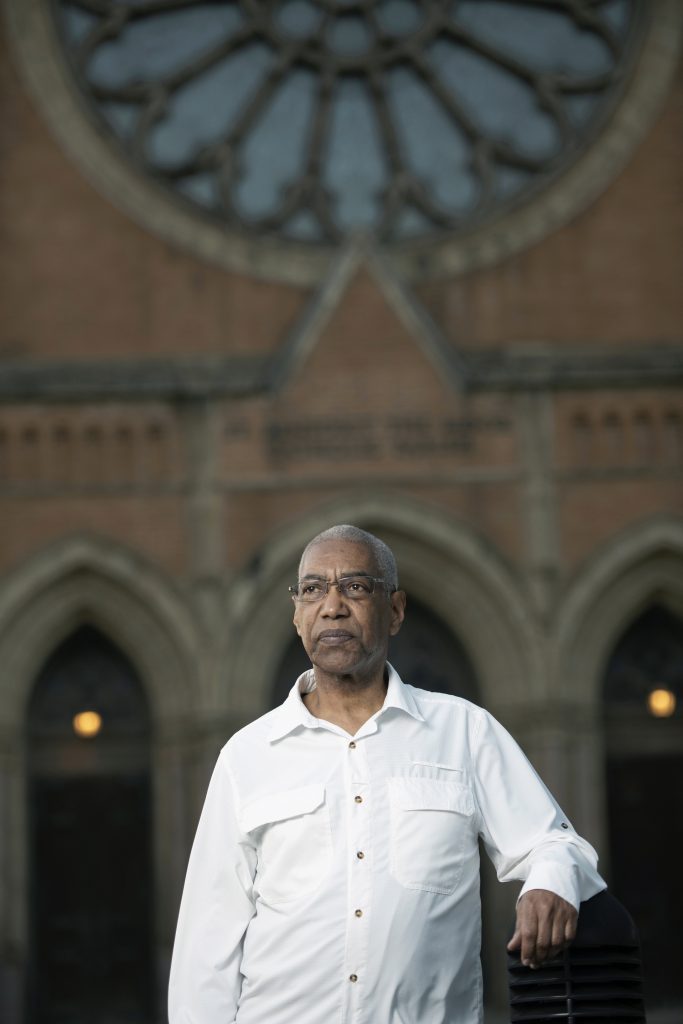 "We have this scarcity in the midst of abundance," he says, speaking about Pittsburgh and the US overall. "We could eliminate poverty by shifting the US military budget to help meet people's needs. $860 billion was the last appropriation [approved by Congress]. That could do a lot. Instead it's being put into weapons of mass destruction."
Beyond eliminating homelessness and creating living wage jobs, at the top of Redwood's socialist to-do list is also nationalizing the banking system, eliminating crushing student loan debt and ending the privatization of post-secondary education.
"Certain corporations need to be nationalized, particularly the banking system and the whole concept of debt and how debt works."
For Redwood, socialism makes good common sense because it requires the organization of society to make every effort to meet the needs of the people.
"The profitable sectors of the economy need to be taken over and used to help benefit the vast majority of our families and our communities," he says. "That's what socialism is about."