By Ervin Dyer and Renee Aldrich
Ed Gainey's election as the first Black mayor of the City of Pittsburgh captured national news headlines. His landslide electoral victory made him the leader of the largest city in Pennsylvania's Allegheny County and catapulted Gainey, a charismatic civic and political activist, into history's spotlight.
But Gainey, the Steel City mayor, has company. While Allegheny County is home to just a 14 percent African American population among its 1.2 million residents, there are eight Black mayors overseeing cities and boroughs in western Pennsylvania.
There's history being made among Allegheny County neighbors, too, as there are also Black mayors in Beaver County and Lawrence County.
BlackPittsburgh reached out to them all with questions designed to help constituents get to know what shaped the mayors' views on leadership, what books they are reading, and what they consider the most critical issues in front of them.
Over the next several weeks, BlackPittsburgh will spotlight these mayors and their responses. This week, we highlight Pittsburgh Mayor Ed Gainey.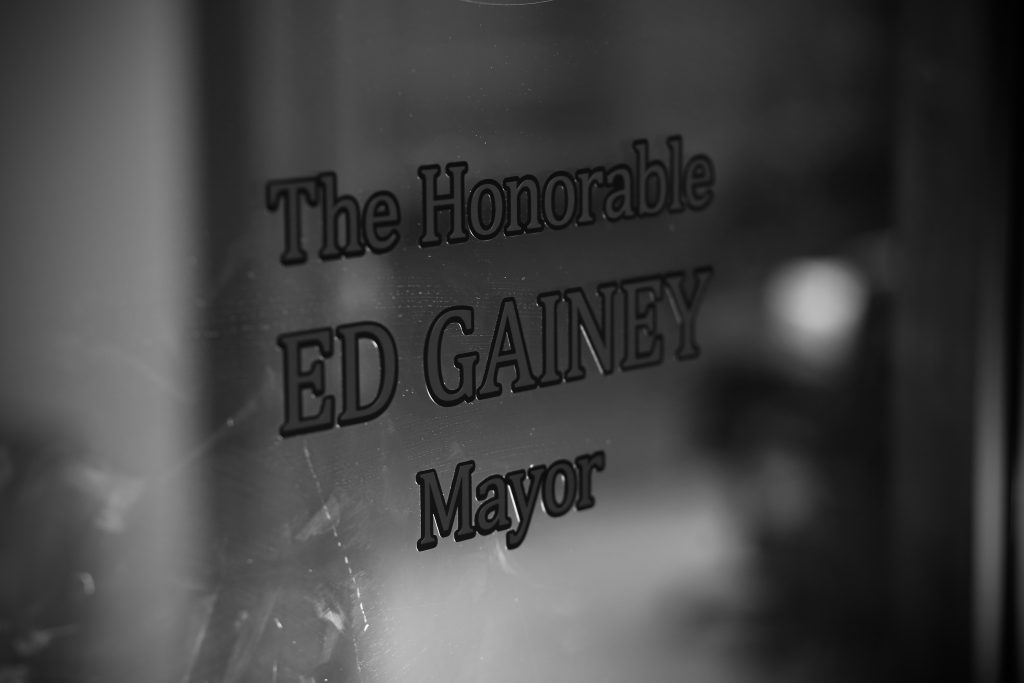 Ed Gainey Mayor of Pittsburgh
Edward C. Gainey assumed office on Jan. 3, 2022, becoming the 61st mayor of Pittsburgh. He is a former member of the Pennsylvania House of Representatives who has a long history of civic and political activism and engagement. He grew up in Pittsburgh's Hill District, South Oakland, and East Liberty neighborhoods.
Who are some of your African American political /leadership role models (historical or contemporary)?
Some of my African American role models include the late Muhammad Ali and Pittsburgh political and civil rights leaders, including Harvey Adams, Alma Speed Fox, Marcella Lee, Nate Smith, Byrd Brown, Dock Fielder, Bubby Hairston, and Chuck Frazier.
What have you learned from them?
All of these individuals acted by example, showcasing the importance of servant leadership. They each stood up to help improve humanity and serve their communities. I know that I stand on the shoulders of these greats, and now it is our time to live up to their legacy and continue to build a better world for all.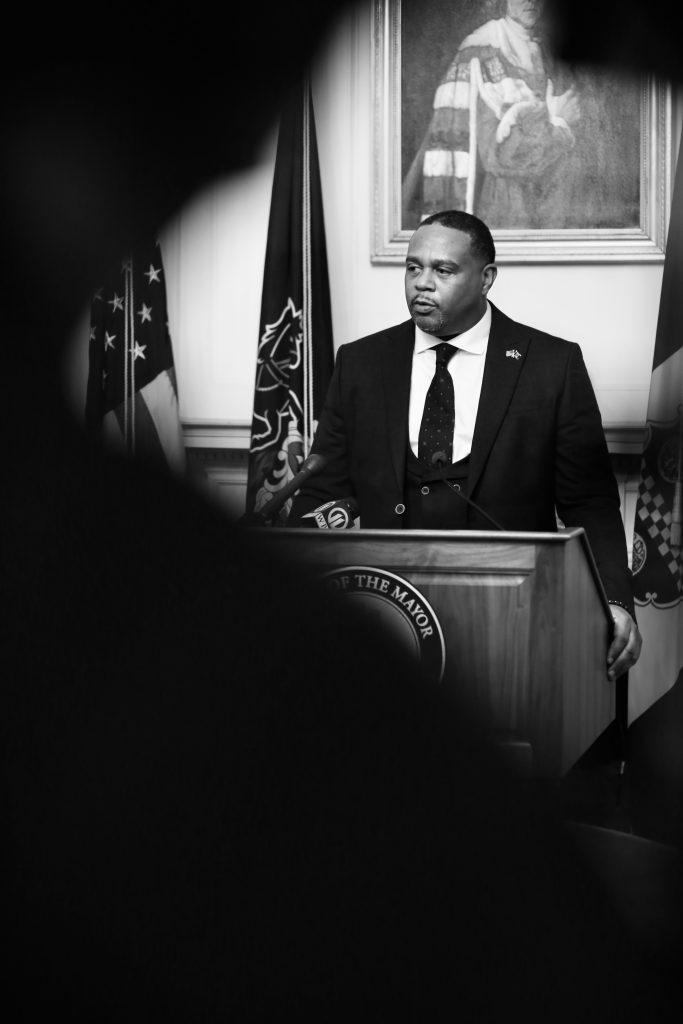 How do these influences show up in your problem solving and community building?
Each of these greats taught me the importance of listening to, organizing with, and engaging the community. The challenges we face today can only be solved in community, and you can only build community by listening to and connecting with the people. Change doesn't happen overnight, but it does happen through partnership.
What are the three most critical challenges to your municipality?
We must address the pandemic of violence by addressing the root causes through a public health plan; investing in our infrastructure; and ensuring that we create equitable opportunities for all of our residents to succeed.
As a leader, what should constituents hold you accountable for?
Constituents should expect me to be present. I will always work in the community with residents who are already doing the work to solve the challenges at hand. Additionally, residents should hold me accountable for getting the answers to their problems. Not everything can be fixed overnight, but we must continue to work on them every day.
What makes you a leader?
Being a leader requires patience, compassion, and a keen ability to listen. Leadership is not about a title. It's about service. As the Mayor of Pittsburgh, it is my job to listen to the needs of the people and work every day to solve their problems.
Is the work of an African American mayor different from that of a white mayor? Should it be?
The reality is that a mayor's responsibilities are the same regardless of race. As the first Black mayor of Pittsburgh, I bring a unique perspective to the job but my responsibility is the same as any other mayor: to serve the people.
Your role in many ways is symbolic. How do you make sure that it is substantive, too?
As mayor, I am focused on producing results for the people of Pittsburgh. I became mayor to build a safe, welcoming, and thriving Pittsburgh. Every day my administration and I work to ensure that reality by developing new initiatives, establishing new partners, and ensuring that every resident's voice is heard.
In such a demanding role, how do you factor in socializing – for instance going to see "Hamilton," attending a Hockey game, or date night?
You make time. You can never forget what is important, and family always comes first. As you get older, the more you appreciate your family. I will always show up for mine.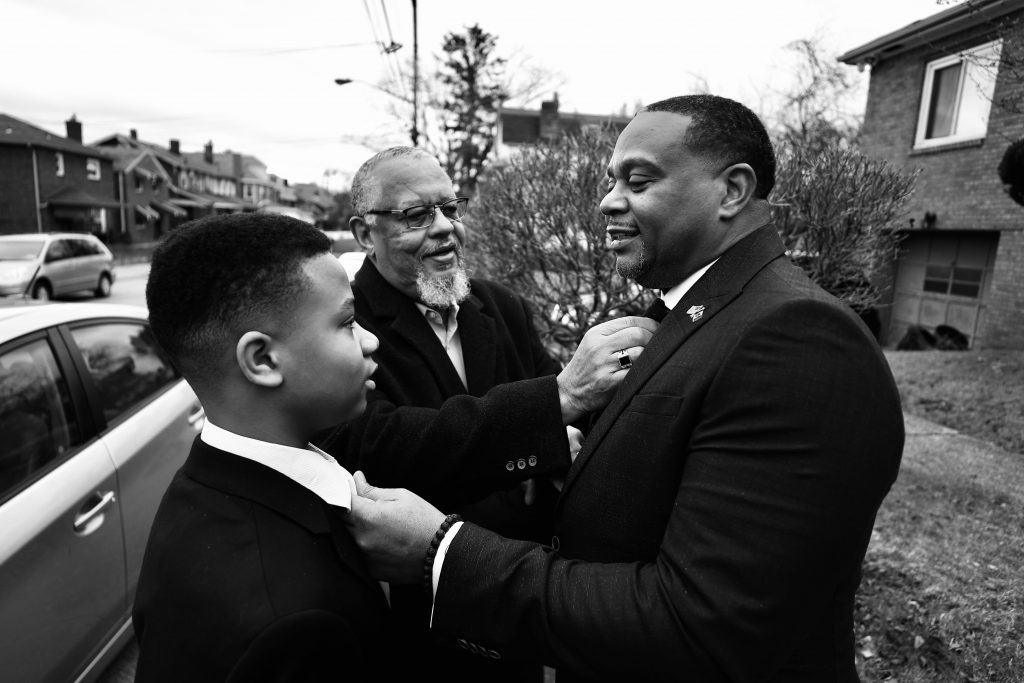 What books are on your nightstand?
I am always reading books about leadership so that I can always continue to learn and grow.
What is your favorite meal?
Chicken and shrimp.
What would you like your legacy to be when you leave this office?
After my time in office, I hope we can look back and see that we built bridges and new relationships across the city. We must break down silos and bring new voices to the table. Working families in Pittsburgh have been pushed out and left behind for far too long. My administration will give access and opportunity to these communities so we can truly build a city for all. 
Ervin Dyer is a writer who focuses his storytelling on Africana life and culture.

Renee Aldrich is an independent journalist who covers the Black community of Pittsburgh.