Opinion
Why did an eviction notice result in the death of Leonard 'Man' Williams, Jr.?
By BlackPittsburgh.com Staff
Ahmaud Arbery's murderers were tried and convicted. They are going to prison. This is not justice, but it is some consolation for the Arbery family and for everyone who remains invested in equal justice under the law. Kyle Rittenhouse was acquitted of all charges in his trial for killing two protesters in Kenosha, Wisconsin. This is not justice either. And there is no consolation for anyone who remains invested in the idea of equal justice under the law. Rittenhouse is alive and free to do a white nationalist victory lap – including photo ops with the former president and gushy internship offers from Republican lawmakers.
These are the names and the cases that we know. We follow them through the labyrinthine legal system because we know they matter beyond the cases themselves. These name-brand cases matter because they are representative. They reflect the deeper infestation of racialized violence that has contaminated our body politic. But sometimes the names we don't know matter just as much – maybe more, because we are unfamiliar with them or their cases. We don't know enough about the pain that their families suffer in anonymity.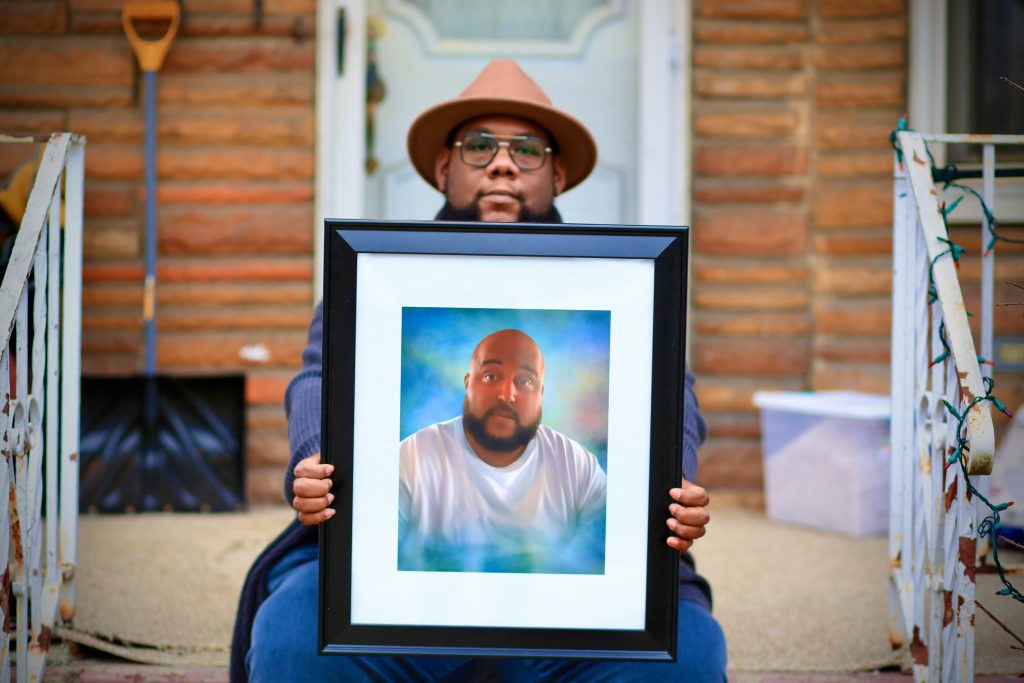 In Washington, Pennsylvania, Leonard W. Williams, Jr. (known as "Man" to his family and friends) was shot and killed by his landlord on September 1, 2021 – just days after the federal eviction moratorium was lifted by a Supreme Court decision. According to some estimates, over 11 million households were made more vulnerable to eviction during the global pandemic, and the end of the moratorium directly exposed hundreds of thousands of people to houselessness.
The federal eviction moratorium was implemented to provide people with some protection from houselessness during the COVID-19 pandemic. It matters in the case of Williams' death because an encounter with his landlord, Quintin Trisler, on the occasion of an eviction ended his life.
Being evicted while Black has a long history of shame and discrimination in this nation. But an eviction cannot be a death sentence. And in the event that it is, there has to be some modicum of justice. For Leonard W. Williams, the arc of the universe is bending away from justice.
Williams' family remains heartbroken and confused and they have been denied access to information fundamental to understanding the circumstances of Man's death. Nicholas Butler, a social worker in Washington, is Leonard Williams Jr.'s brother and has become a vocal crusader for his brother's case. (Butler is technically Leonard Williams' stepbrother but they grew up together as brothers. "My stepdad [Leonard Williams, Sr.] has been with my mom since I was three. So, Man has been in my life my entire life," says Butler.)
When Butler spoke with BlackPittsburgh.com, he recounted his best understanding of what happened on the day his brother was killed.
"We don't know 100% exactly what happened," he admits. On that day, Williams and one of his daughters heard some scratching on the door of their apartment in the 100 block of West Walnut Street in Washington. They thought it was a cat. When Man went to investigate, he opened the door and realized an eviction notice had been pinned to it. "Apparently this man [Trisler] was about to evict everybody," Butler says.
Man noticed Trisler returning to his vehicle. In just his t-shirt, shorts and no shoes, Man followed Trisler. Butler says Man probably wanted to know why he was being evicted. When he approached the vehicle on the driver's side, there was some kind of exchange between the two men. Williams' 10-year-old daughter told the family that the exchange led to Man backing away from the vehicle with his hands up. According to Butler, Man's last words were, "Please don't shoot me in front of my daughter."
Trisler shot Leonard Williams, Jr., twice in the chest, as Man's daughters looked on. Man was unarmed at the time of his killing.
Left: Nicholas Butler holding a picture of his brother Leonard Williams; top right: a makeshift memorial near the home where Leonard Williams was murdered; bottom: Butler outside his brother's apartment building.
Photo Credit: Emmai Alaquiva
Williams' family wanted to lay him to rest before trying to make sense of the circumstances surrounding his death. The day after Williams' homegoing services, Butler reached out to the Washington City Police department to obtain information related to his brother's case. According to Butler, a departmental official told him that the investigation was still in process and that it would be several days before any information would be released.
Less than two hours later, Channel 4 news called Butler requesting an interview because the Washington County District Attorney, Jason Walsh, was about to hold a press conference announcing a decision about his brother's case. The press conference was closed to the public and no family members were permitted to attend. The DA announced that Trisler's killing of Leonard Williams, Jr., was a justifiable homicide.
From Butler's perspective this decision simply did not make sense. When reached by phone, he recalls in disbelief how quickly the DA reached a decision when earlier that day, the police department suggested the process would take days longer to complete.
"We don't know what happened. They won't even tell us what the witnesses said," says Butler, who believes the DA made this decision without properly and thoroughly reviewing all of the evidence.
Quentin Trisler was never arrested. After he shot Williams, Trisler called 911 because he thought he was having a heart attack. He went to the hospital but wasn't admitted. The 911 call, like the police report, has not been released.
A lot of rumors and misinformation circulated in the immediate aftermath of the shooting. It was not until the Observer Reporter unearthed an older arrest warrant for Trisler that the family even found out who had shot and killed their beloved father, son, and brother.
For Butler, justifiable homicide is an oxymoron. What exactly happened that justified Trisler shooting his brother? Man was in front of his own home and he was unarmed. What did Man say to Trisler that so threatened him that he believed he had to shoot him dead? Without access to the police report, witness statements and a more transparent understanding of the investigation and the DA's decision, the Williams family may never know what actually happened to Man. This is not justice.
There's a line in Tochi Onyebuchi's Riot Baby – a sci-fi novel centered on the story of Kevin who is born on the day of the Rodney King verdict and the riot that ensued. He comes of age as the Black Lives Matter movement emerges to confront powerful forces – law enforcement, vigilantism, and white supremacy — that conspire in the extra-judicial killing of Black folks. Kevin knows their names; just like we do. When his sister teleports him back in time to the moment of his birth she warns him: "It will never stop. This. It will happen again, and again, and again. It already has."
We all need to know Leonard Williams, Jr.,'s name. It sits in the pantheon of racial injustice along with Ahmaud Arbery, Rodney King, Breonna Taylor, and too many others to name here. This happens again and again. It already has. For the Williams family, the journey ahead is long and arduous. They need our support. They have secured a lawyer. They are still demanding to see the police report. They are determined to get justice for their lost beloved one.
"Right now, we are just protesting, trying to raise awareness, trying to secure a billboard," Butler says, still overwhelmed by it all. "It's just not right."