DS Kinsel and Boom Concepts are Re-imagining Black Art in the Era of Reclamation
By BlackPittsburgh.com Staff
If you take a moment to experience DS Kinsel's artwork on social media (IG #KinselCollection), one thing becomes clear: Kinsel's artwork cannot be contained by space. The work reaches out from canvases and exposes an aesthetic of the interior of the human body. It blasts through the boundaries of fine art tradition and creates space for hip-hop artisans to follow suit.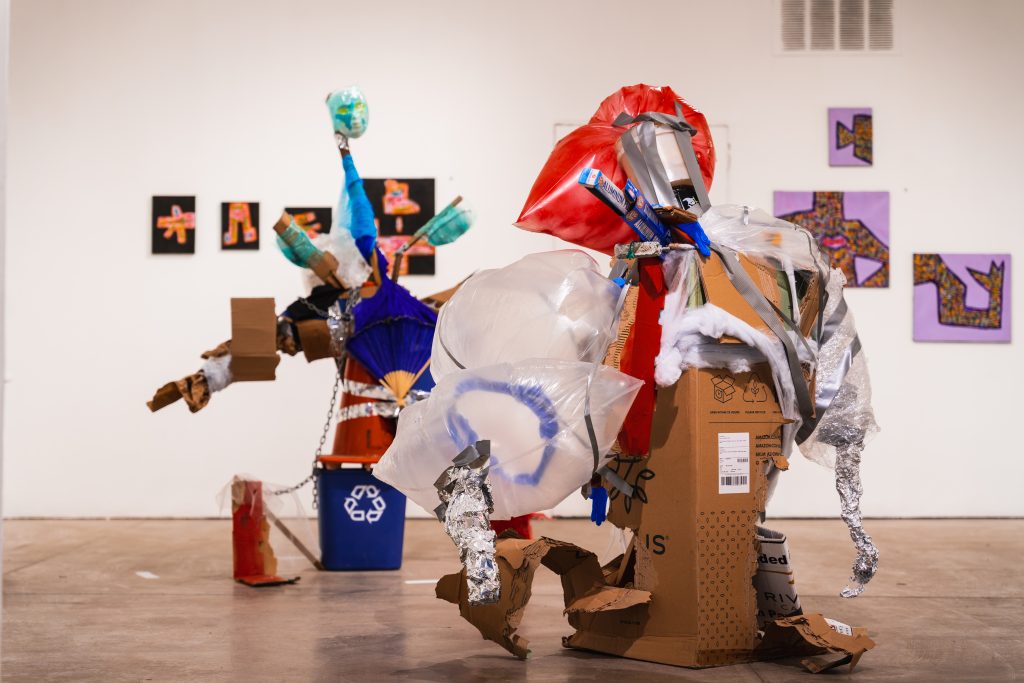 There is some irony, then, that Kinsel and his co-conspirators at the arts collective BOOM Concepts have been on a mission to hold physical space for Black art and Black artists in the Steel City since 2014.
BOOM Concepts began as an incubator for Kinsel and his co-founder, Thomas Agnew, to cultivate their respective crafts. But early on, they realized the communal potential of the space. These days, BOOM Concepts describes itself as "a creative hub dedicated to the advancement of Black, brown, queer and femme artists."
Located in the heart of the Garfield neighborhood, it is a 1500-square-foot physical space for the presentation and cultivation of art. DS Kinsel thinks of it as a DIY-space and in a recent interview with BlackPittsburgh.com, he shares some of the early challenges that he and his partners faced.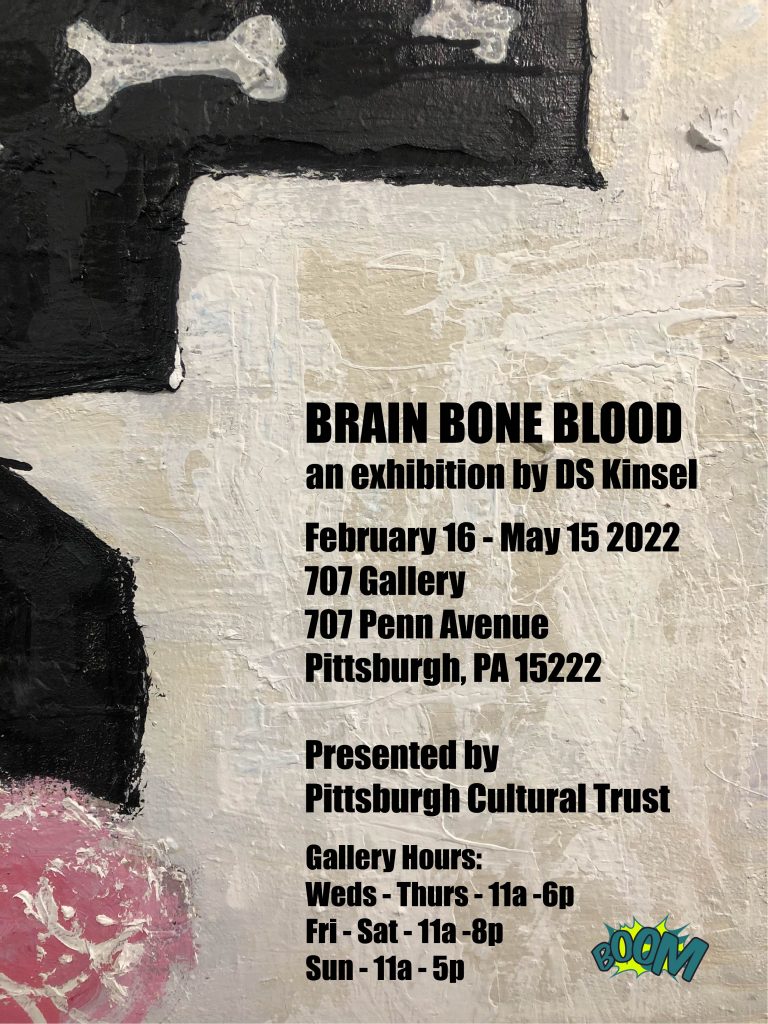 This month, Kinsel launched "Brain Bone Blood" at the 707 Gallery in the heart of the Cultural District. The exhibit will remain installed through May 15, 2022. The "Brain Bone Blood" collection is a triumphant example of BOOM Concepts' work, and it captures the significance and immeasurable value of claiming space for Black art.
The collection, like our interview, offers a peek at how Kinsel's mind moves in quick and deliberate ways.
"I've evolved my street art practice into totems," he says. "[M]y street art practice has grown out of tags and throws, into more cultural artifacts in public spaces. Wherever we are, we can put up some sort of creativity, and hopefully that's a positive signal or a historical signal to the culture."
He goes deeper, explaining the ways in which certain totems were disguised along the various pathways of the Underground Railroad.
"It looks like a pile of junk to somebody, but to somebody [else] who knows, it's a way of pointing and giving directions."
Since its inception, hip-hop culture has been intentional in its reclamation of public spaces. Break boys and girls would drop cardboard on public transportation platforms to dance. DJs would siphon electricity from lampposts to power public parties in parks and playgrounds. And the earliest graffiti artists reclaimed the subway system by tagging trains, redefining the concept of All City for the culture.
The move to reclaim space is a vital feature of Black culture and the social and political movements that have sustained Black culture for centuries in this country. Hip-hop made the process of reclamation more explicit than it had been, but that process was and remains all about liberation.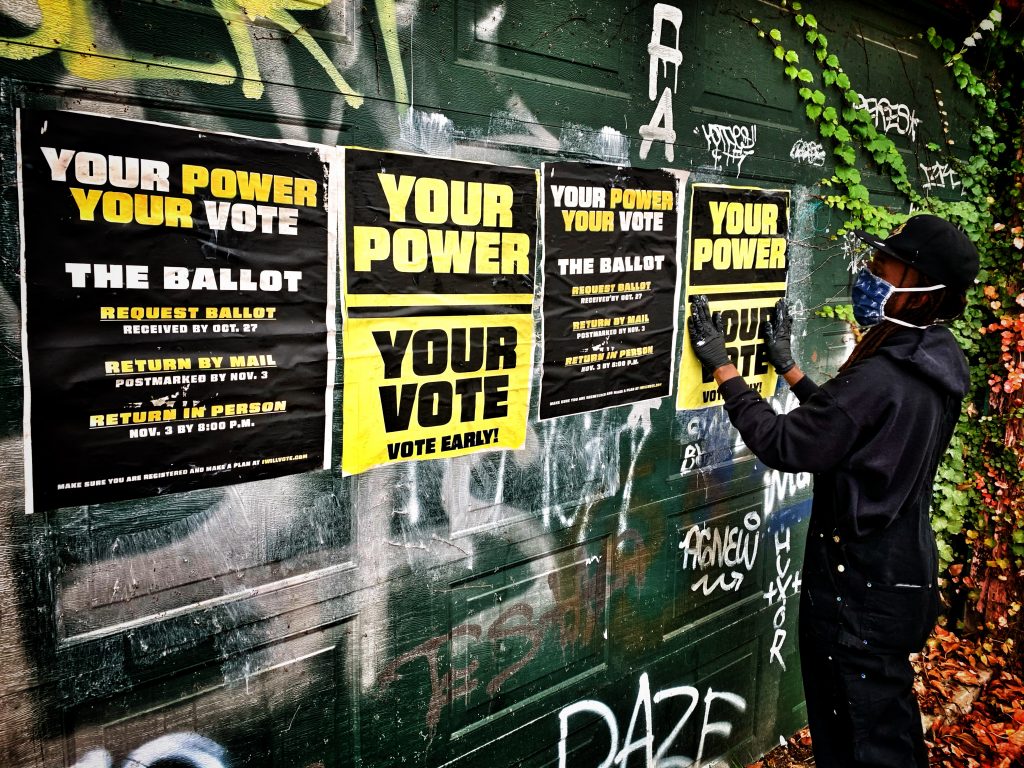 For Kinsel, Agnew, and the BOOM Concepts collective, Black liberation today can be realized in the spaces dedicated to cultivating and curating Black art.
Kinsel grew up in the Hill. He is a self-professed "Pittsburgh public school kid" with a deep sense of the city's geography and even deeper familial roots. "My folks got up here in the 1930s and moved to Center Avenue in the Hill, so we have been in this city, in this region, for a really long time," he says. Kinsel jokes that sometimes he sounds like his late grandfather as he delivers a crash course on the neighborhood history of his hometown.
"The Hill district is a magical Cooley High-style neighborhood. Sometimes it's a little like Juice. Sometimes they had a little bit of New Jack City. Sometimes they had a little Hill Street Blues."
Kinsel's catalog of cinematic allusions provides some sense of how his artistic mind works. Space and place are formative in his process and in his commitment to the Pittsburgh community. "I grew up in the same neighborhood as August Wilson and I went to the same high school as Andy Warhol, so those are two influential and key elements: my base, my foundation."
Kinsel is also a card-carrying, lifetime member of the hip-hop generation. He embraces all of the elements of the culture, but graffiti, specifically, captured his imagination early on in his life. "I was really inspired by Basquiat with more messaging and interpretive graffiti as opposed to bombing or more of a Wild Style type of deal."
Hip-hop drove Kinsel's desire to be an artist in the beginning and it continues to shape his social-entrepreneurial approach to the work of BOOM Concepts. For him, his art and what he produces, and presents are always through a "hip-hop lens." This view is the key to decoding Kinsel's work and the overall mission of BOOM Concepts.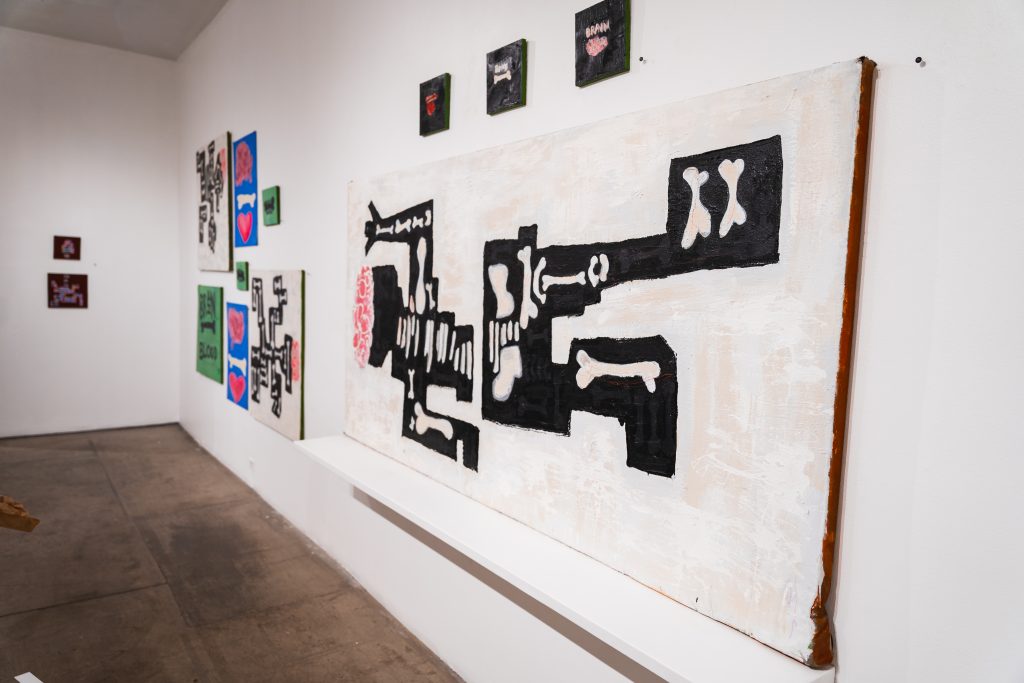 In addition to hip-hop, his understanding of Pittsburgh's racial history also shapes his evolution as an artist. His description of the ways Penn Avenue serves as an informal, racialized dividing line between the Garfield and Bloomfield neighborhoods, for example, is essentially a primer on redlining in the city.
"Garfield is more topographically difficult to get around or get through," he explains. "It's much larger than people anticipate or understand once you get off of Penn Avenue [and] into the mountain of it. The other side of the street is flat. You can see the plain to the bluff where the Bloomfield Bridge is." As he weaves through the complex history of Black space in Pittsburgh, you hear the voice of an old soul and can see how he might sometimes remind himself of his grandfather.
"We have some great silver linings," he says. "We've also got some spaces of improvement and some budgetary restrictions."
He tells the story of the collective's second year at 5149 Penn Avenue when the city was repaving a large swath of Penn Avenue. "We had a fence all down Penn Avenue because they ripped the street up and then they forgot there were still trolley car tracks underneath. So, businesses went out of business, the sidewalk was all tore up," he recalls.
For Kinsel, this urban construction project was BOOM Concepts' earliest and maybe biggest challenge.
"And people still came," he recalls, still in awe of how significant dedicated art space is for people in the community.
Holding space for art is the provenance of hip-hop culture. It has always been this way. DS Kinsel and BOOM Concepts know this, and they established space for their art and for the artistry of others throughout the community. Kinsel's show, "Brain Bone Blood" represents another milestone in his career, but it also signals a BOOM Concepts' moment where the mission to claim and reclaim art space by Black artists is entering into an era all its own.